I bought this little UV light for the piece of Uranium glass, but using it on other pieces it seems to do wonders in crack, damage and repair(?) detection.  
I'm posting the link & description only as there are different wavelengths of UV. This matters for the uranium glass. I'm not promoting this product, other lights are available.
It's USB rechargeable. Could do with a more powerful one really. Photos tell the story. I assume that the inner clay fluoresces differently than the glaze, same with repairs, I don't think it's floolproof and not checked it on unglazed items but certainly helps my poor eyes (lost some sight last year). Perhaps organic material accumulates in the cracks? Not checked pro repairs but certainly araldite shows up.
It's not that useful as you can't really ask them to turn off the lights at a Bonhams preview or standing in a tent in a field but works once you've got the piece home and can examine in the dark.
Anyway thought it was interesting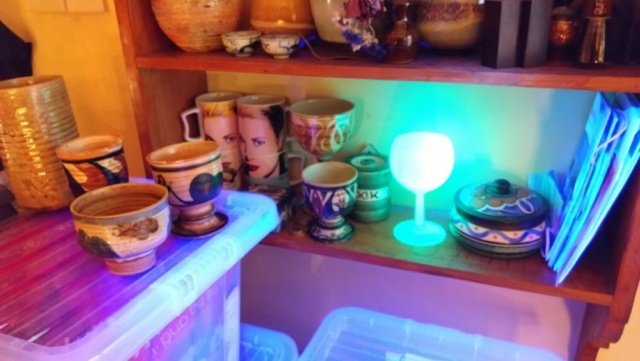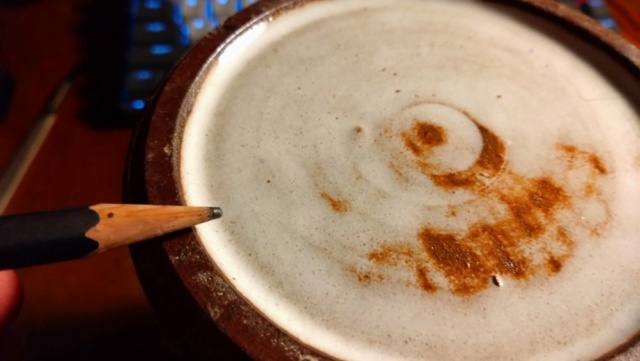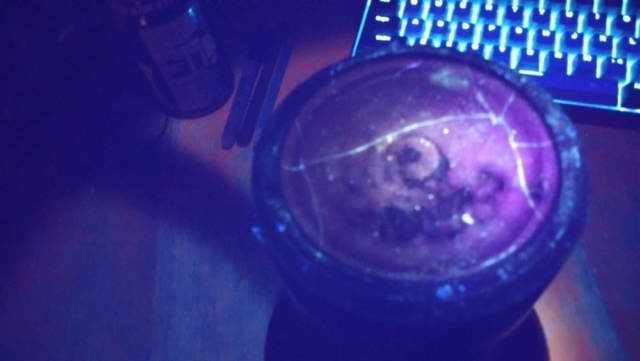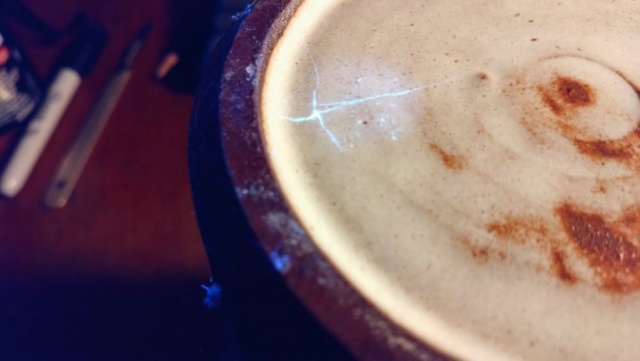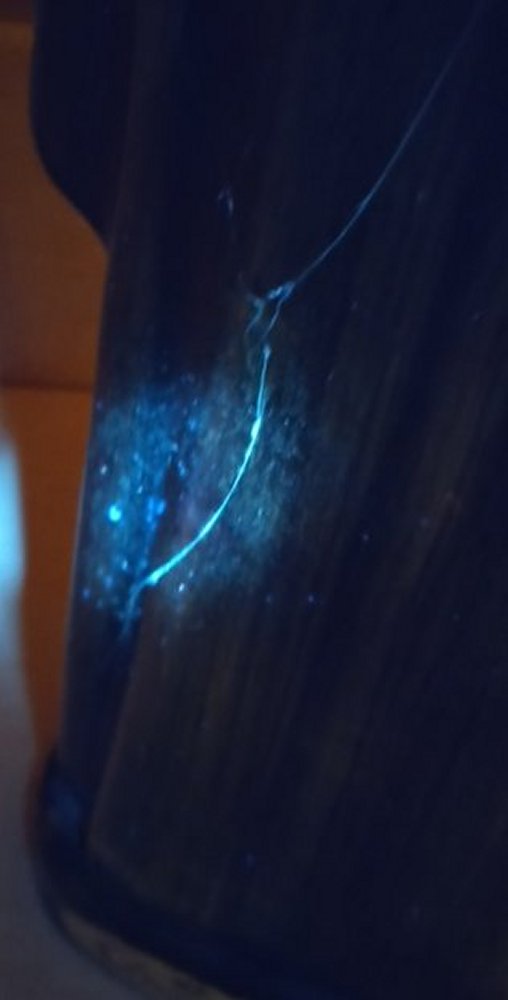 https://www.amazon.co.uk/dp/B08M9KF3WS?psc=1&ref=ppx_yo2ov_dt_b_product_details
On some of them is it just showing cracks in the glaze, or do they all go through the body of the pot? Loads of pots have glaze cracks which don't affect the value, and tapping them is often a foolproof way of finding a hairline crack through the body (although I've thrown two items away last week because of cracks on the rim which snuck past my tapping :( )

Hubby has a couple of UV torches which he bought during lockdown to go with the temporary tooth filler after he lost 3 fillings and no dentists were accepting appointments

_________________
Carrot cake is just fake cake
Well the ones above are both serious damage, give it a go, it seems to pick up much more detail.

YES one piece I tried it on it picked up all the glaze cracks where the glaze was thick. Goblet where stem meets base

It's like a new set of eyes

Edit: You need to check the WAVELENGTH
I dunno if I wanna know about cracks I cannot see or am not aware of. Ignorance is bliss!

philpot




Number of posts

: 5998


Location

: cambridge


Registration date :

2010-11-06



I suppose there is no recourse at auction even if described as good condition, no chips, cracks or repairs, and you find a hairline. If you are selling then it does allow you to get the bleach out.
Virtually all auction houses cover their themselves with the quality of their descriptions in the small print. With disclaimers. It is only the top auction houses that use UV. Even then its variable..

philpot




Number of posts

: 5998


Location

: cambridge


Registration date :

2010-11-06



---
Permissions in this forum:
You
cannot
reply to topics in this forum