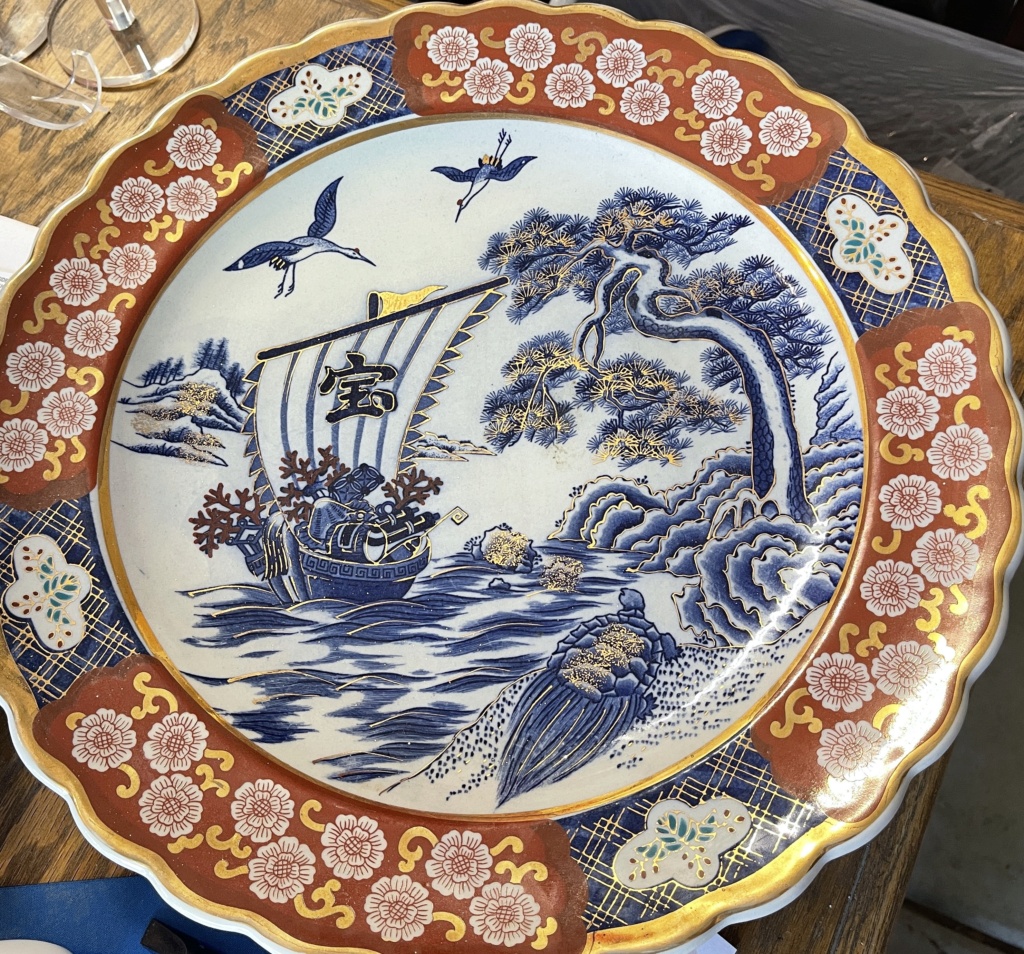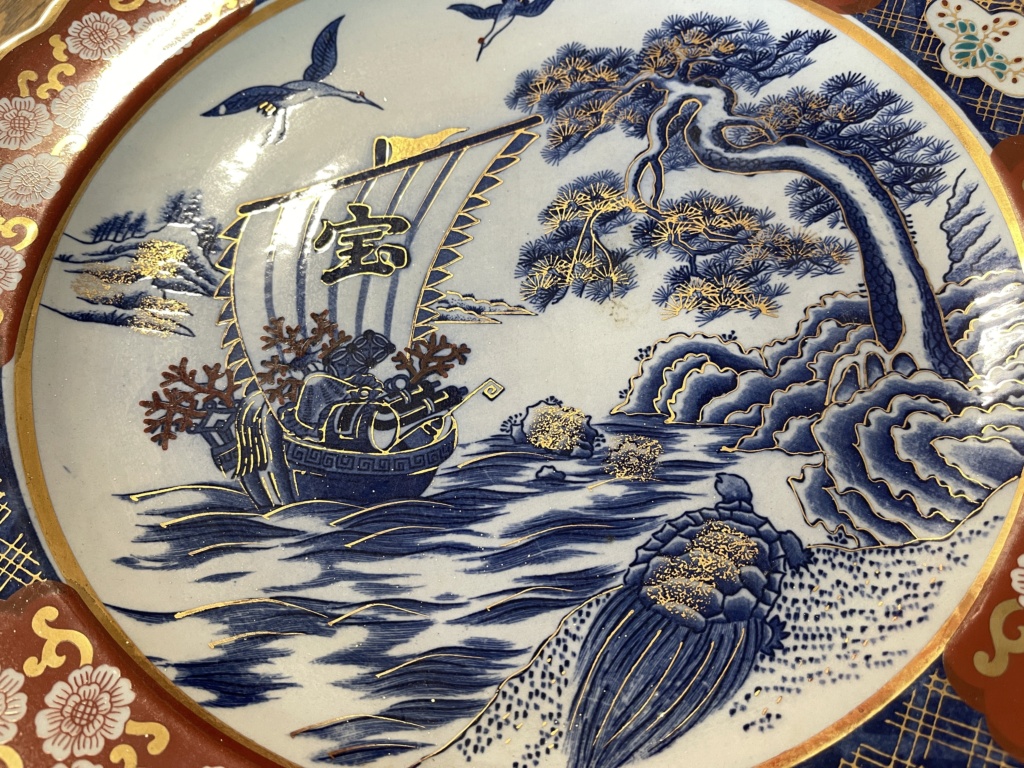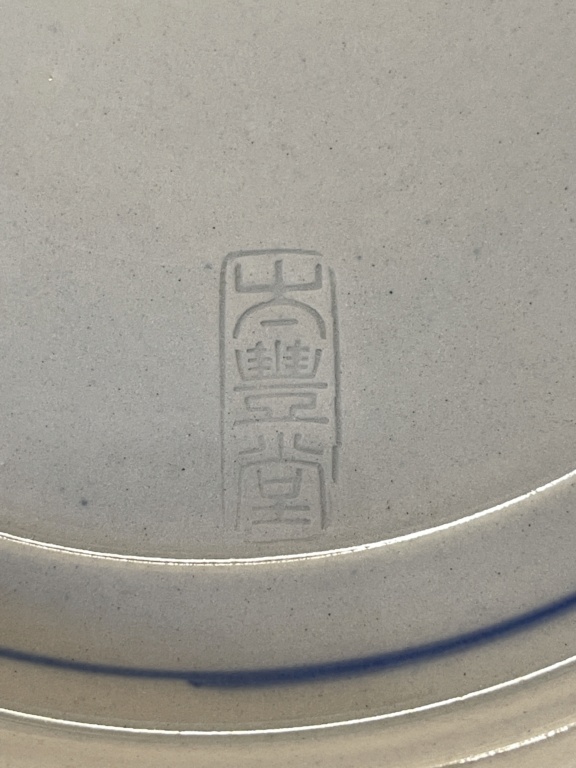 Hello All,
I need a little more info on this plate. I've done quite a bit of research already, and the few (like 3) I have found have different marks on the back. The mark translates to Taihodo Japan, but I'm still wondering if it's spelled correctly. I read that it comes from the Meiji period (1868-1912) but I'd like confirmation on that. Plus, prices are all over the place. From $58-$200. My plate has a lot more hand painted gold accents than the others as well. My husband bought it a garage sale this morning for $3.00!! So, either way, I'll make money on it, but I want to be able to put a good description for it with correct details.
Thanks in advance,
Sue
A discussion on this mark on this thread.

https://www.asianart.com/phpforum/index.php?method=detailAll&Id=104168&PHPSESSID=idsoeuvfvjceqqg47jbocghr24

Auction prices depend on size, decoration and condition. And retail prices can be 50-100% ontop. So it's impossible to give an exact valuation

_________________
Carrot cake is just fake cake
Thanks Naomi, It's funny I already looked at that thread earlier.
But I found that even they were indecisive about it. I totally understand about the pricing factors, and I don't go by what others have things priced at. I base my prices on all of what you said.
The exact plate I did find with the same mark on the back was smaller and not in as good condition as mine. I figured I would price it in the $150-$200 range, mainly because if the gold detail and condition and size.
Thanks for your response.
---
Permissions in this forum:
You
cannot
reply to topics in this forum