Hello! I'm stumped by this piece I bought in France at a brocante sale I would love to know if anyone has some pointers for me to investigate more...it's clearly hand painted and signed in the painted with "S.C" (sometimes the initials used in marks for Saint Clement but no other marks on the plate itself.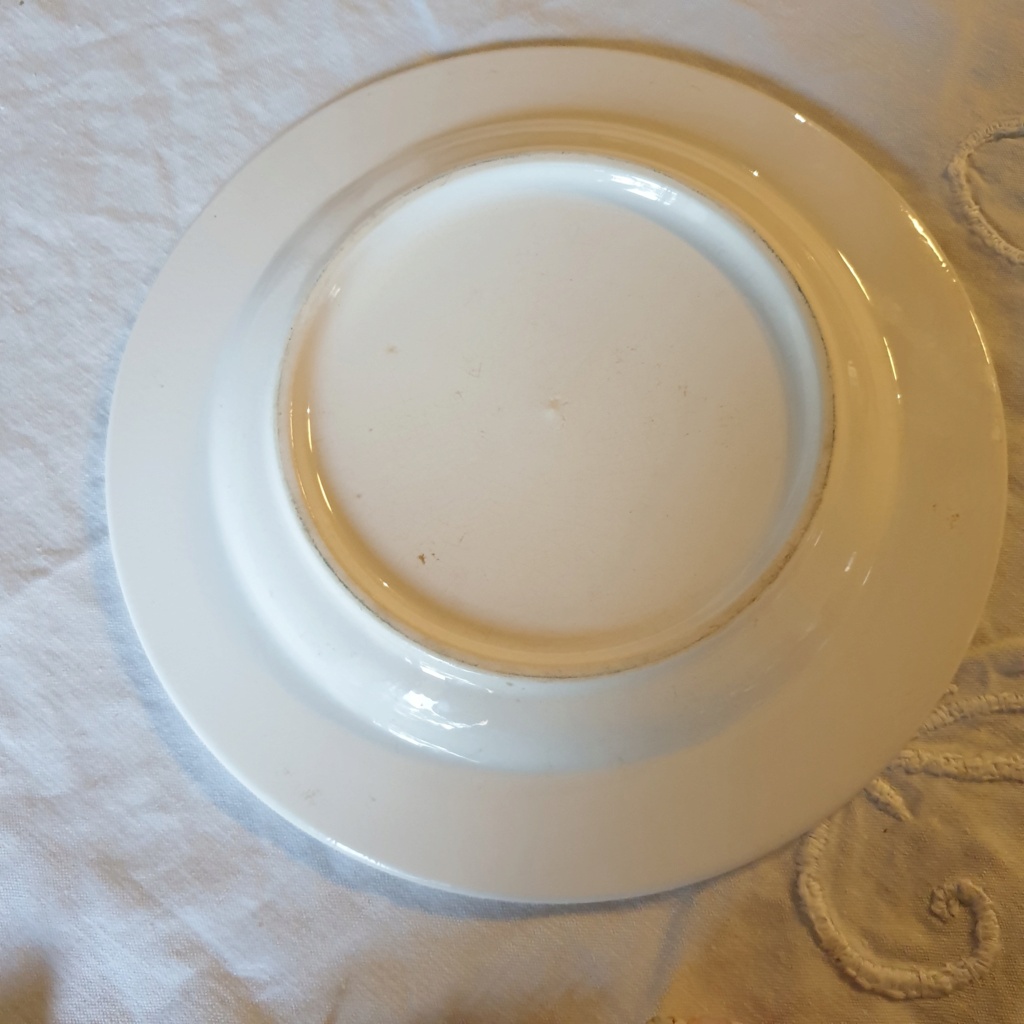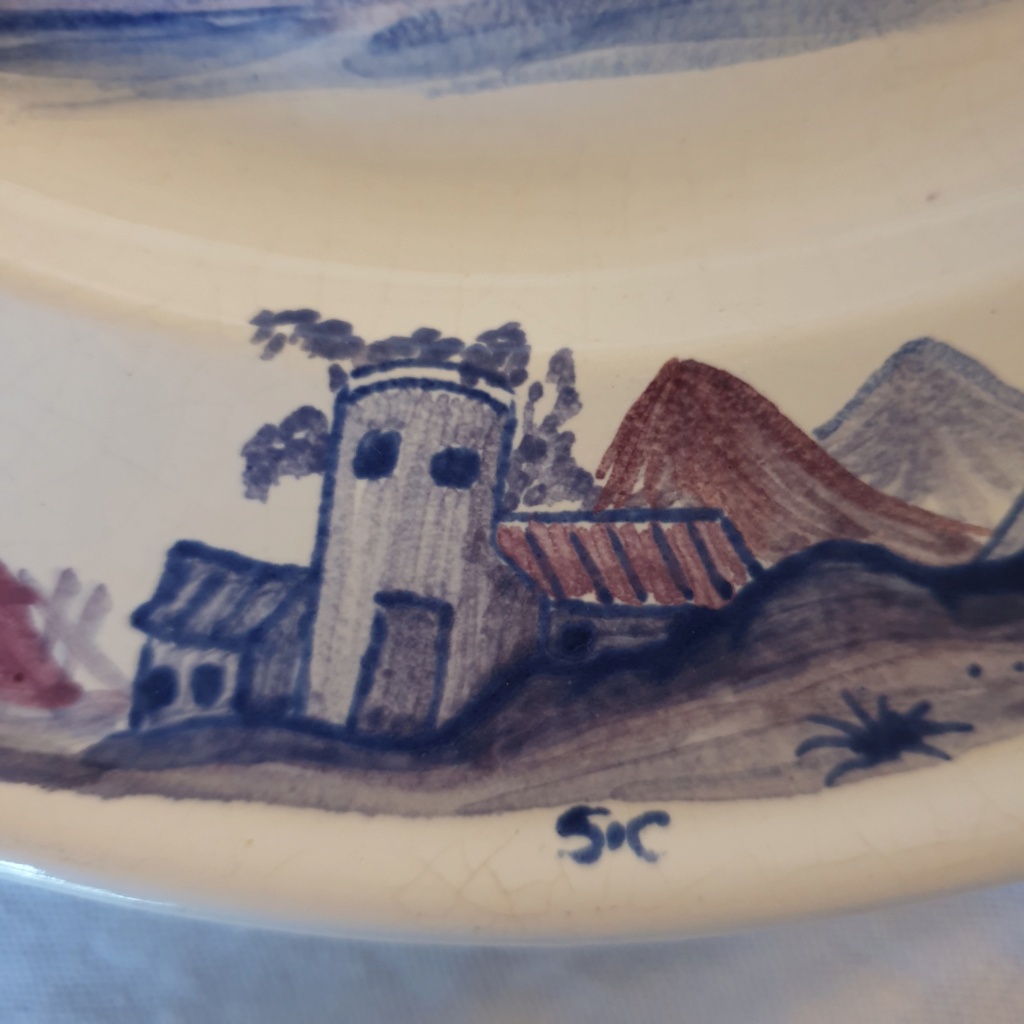 There are some odd things about it as follows:
- firstly, the plate is in absolutely flawless condition - very light crazing but no chips or other signs of wear, so nothing pointing to it being old, even 1950s feels too early for the condition
- the plate is a bog-standard rimmed plate with no edge detail - it's unusual in French pottery to see a hand painted plate with no border detail.
- the thing that's most strange to me is that the buildings seem to be almost totally based on French architecture - round towers in particular - with a perhaps some roofline adjustments, so it's odd that the person who painted this seems not to have had any exposure to images of Asiatic architecture if it is as recent as the condition suggests.
I've trawled Google images but nothing is quite right in terms of the look, and I cant find any record of Saint Clement plates being signed with S.C in the painting but no other makers marks.
It occurred to me this could be a hobbyist painter who has bought a plate form and decorated it - is this common to see? I have no idea what kind of process would be involved for someone to do this. It is nicely done in the birds and floral decoration and the glaze colours are all nicely selected to work together, so I'd be surprised if it's a casual thing for the painter.
Any help much appreciated!

kyliesss




Number of posts

: 35


Location

: France


Registration date :

2021-06-14



Looks like an SoC monogram, which implies it's a bought in blank that someone has decorated in a faux-Chinese style

_________________
Carrot cake is just fake cake
NaomiM wrote:Looks like an SoC monogram, which implies it's a bought in blank that someone has decorated in a faux-Chinese style
Thanks NaomiM! I think you're right about it being a blank to start with, it's an oddball for sure and doesn't really fit any decoration styles I know of. I just wasn't sure if I was missing something / a style I was unaware of :)

kyliesss




Number of posts

: 35


Location

: France


Registration date :

2021-06-14



---
Permissions in this forum:
You
cannot
reply to topics in this forum