Nah, not really, but it is a cut above the usual gift shop tat.
Old Tupton Ware might well be designed in the UK but is made in China as far as I recall. The tube-lined wares are clearly a Moorcroft....er....
tribute
but they also produce a lot of ceramic animals and, oddly, small enamel-on-metal boxes in the form of animals.
The tube-lined wares aren't actually that bad as far as quality of finish is concerned, and the decoration is often very bright and cheerful. It is certainly a cheap alternative for a collector who just wants an eye-catching display and doesn't care about what name is attached.
Not really my sort of thing* but my wife has an OTW hot chocolate pot** and somebody bought me one of their frogs as a gift because I'm a nature lover.
*This might be like confessing a murder around here but with the exception of
Florian Ware
the vast majority of Moorcroft does nothing for me at all. If anything, OTW has a much fresher, more modern look and is more likely to appeal to the younger generations.
**Actually an oil or salad dressing pourer, but perfect for my wife to use for hot chocolate as she has severely distorted hands and wrists through arthritis and cannot hold cups properly, with the result that she can end up wearing most of her drinks. With this bottle she can hold it two-handed and use the spout as a straw so it's ideal for her bedtime cocoa.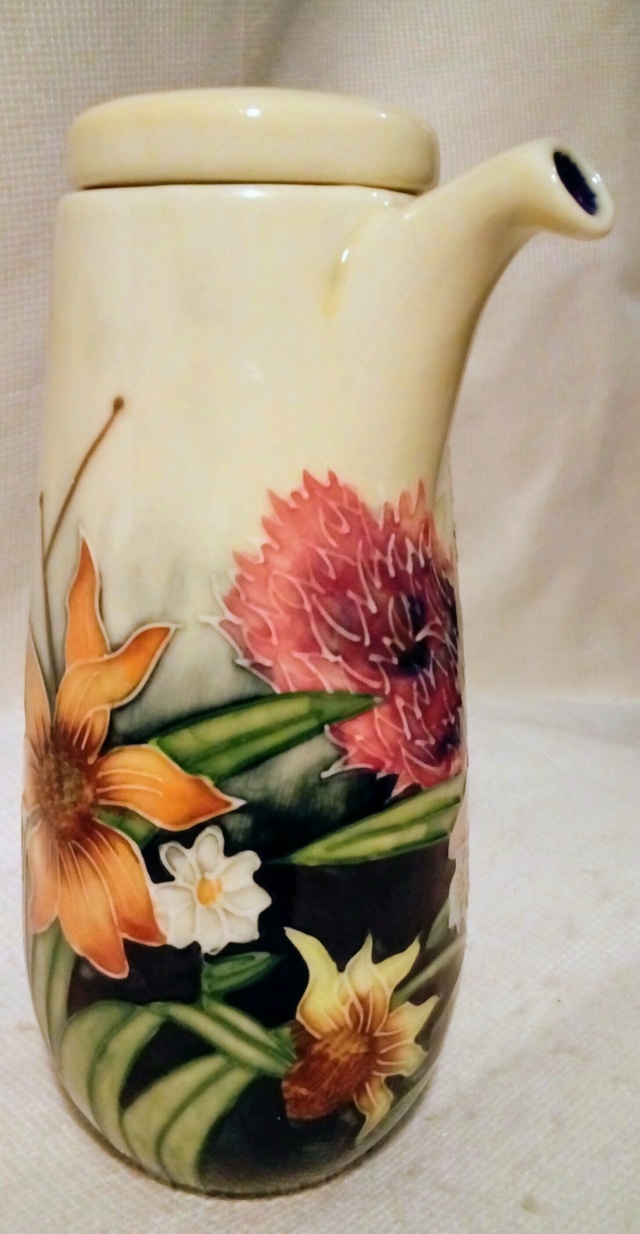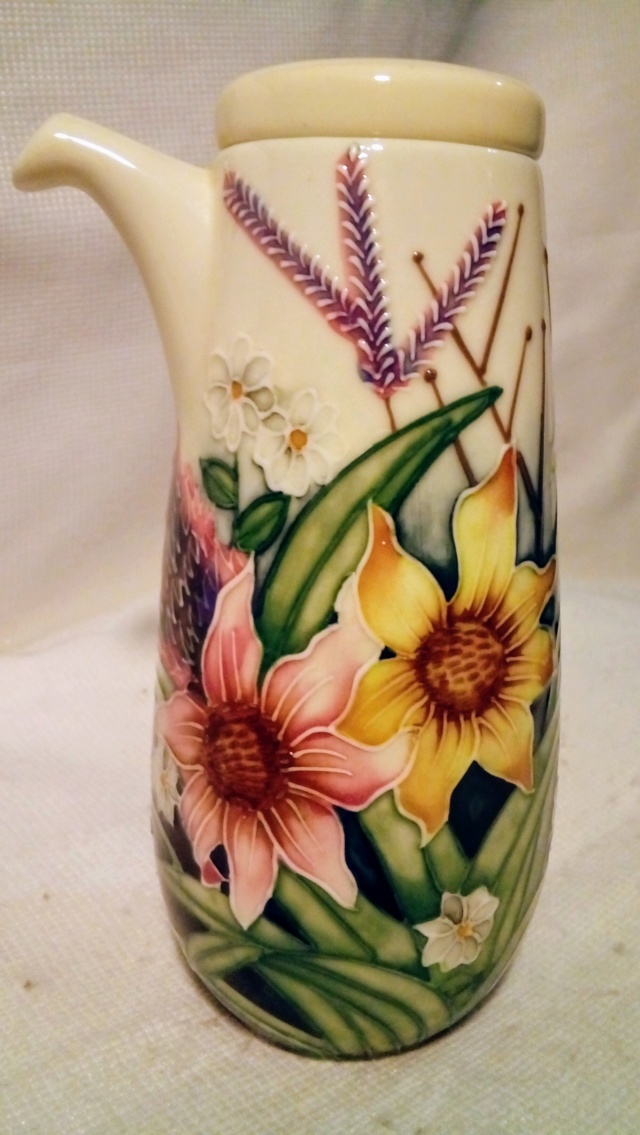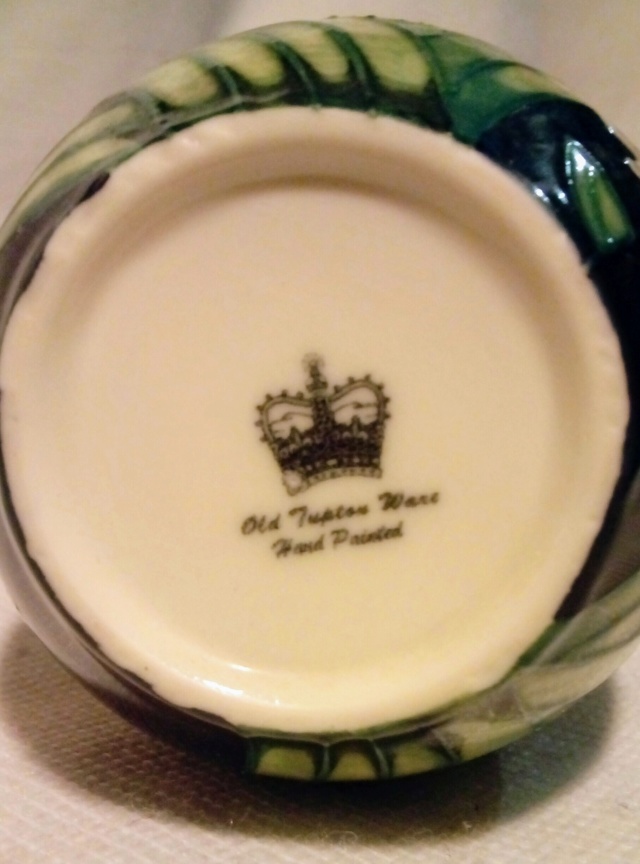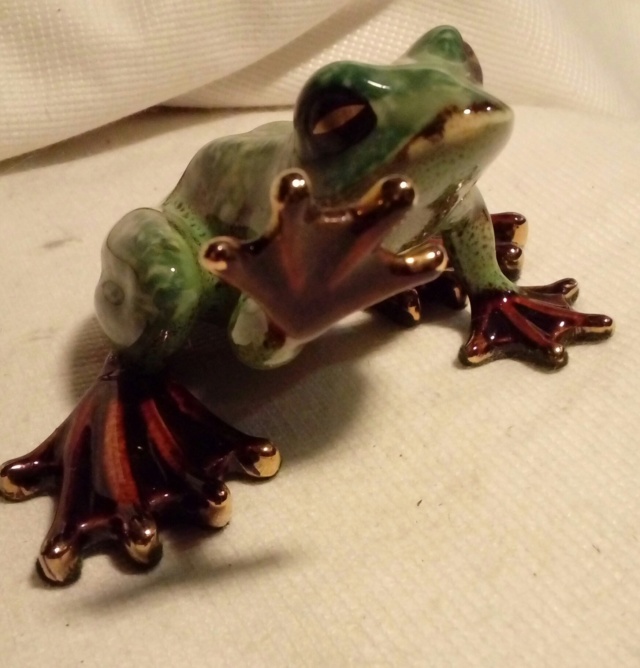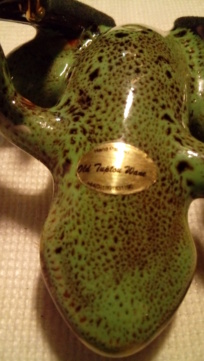 Grumpy Grandad




Number of posts

: 869


Location

: E. Midlands UK


Registration date :

2019-11-11



I don't think, as of yet, they have been bought out by the Chinese.
In pretty sure the roots of the factory started in Derby and if I remember rightly, Jean McDougall defected there from Moorcroft.
I know there was a lot of discord and upheaval at the Moorcroft factory, where they were heading and the direction some thought that they should go in.
For me, at least, Moorcroft has lost the plot somewhat in recent years. Churning out pieces maybe working well for them as a company, I don't know, I lost interest in them a few years back now.
For me at least, they were hitting the mark, quality wise, up until the later part of the 20th century.
The Florian ware is lovely, but so many other designs too: Orchids, spring flowers, various fish designs. to name just a few. Some of the glazes were outstanding, the flambe's, the cobalt blue.
Cobridge (Moorcroft subsidised) never really took off, but their stoneware is a delight and kindled my interest in Studio Pottery.
Great use for the pourer, sounds like it was just what your wife needed. And what a nice thing to drink from

abstract*toad




Number of posts

: 619


Location

: England


Registration date :

2021-04-23



---
Permissions in this forum:
You
cannot
reply to topics in this forum