As far as I can see there is no way of telling if it is an Antique or a copy. Every time I think I have it pinned down there is always a doubt in my mind from reading the information. Any help with age or ways of telling. I have only ever had the figures in Antique Staffordshire items and even then I was 50/50 on if it was original. It turned out to be genuine thankfully. 27cm Wide and 24 in Height. Any help appreciated. (From my searches I am getting late Victorian )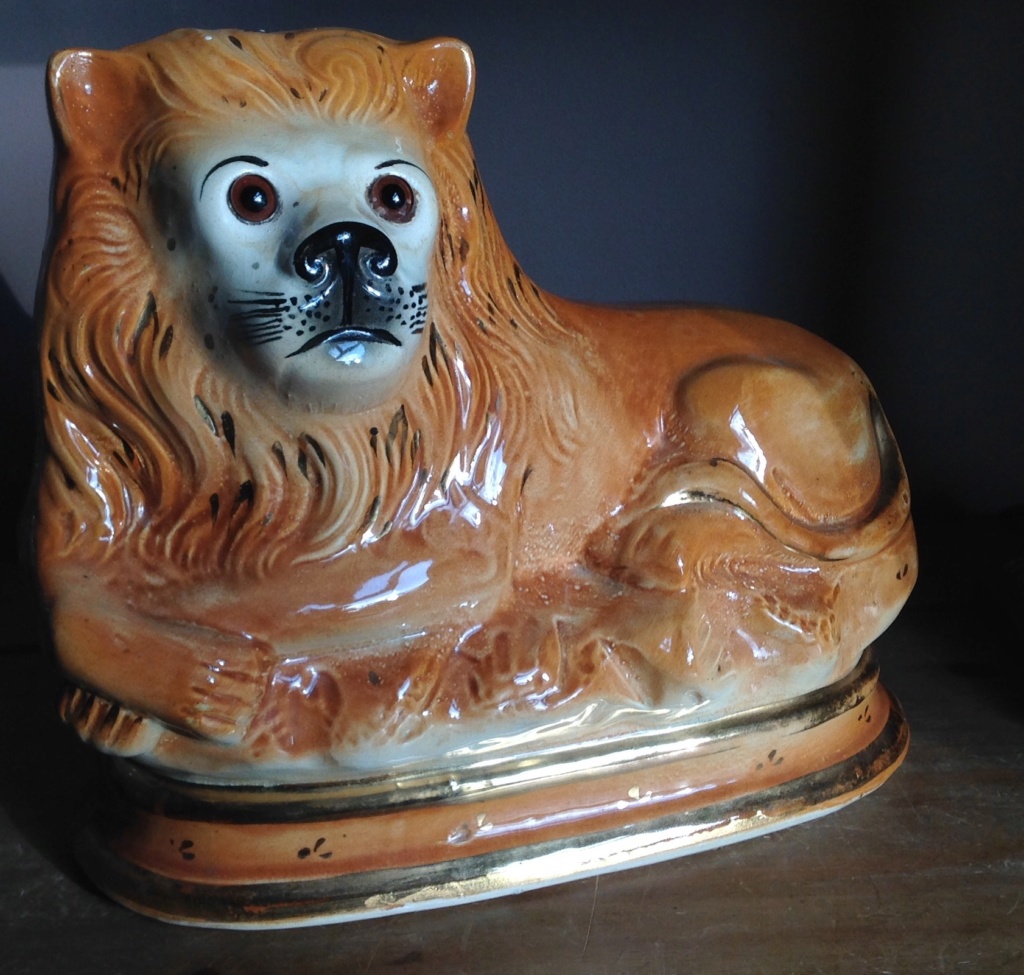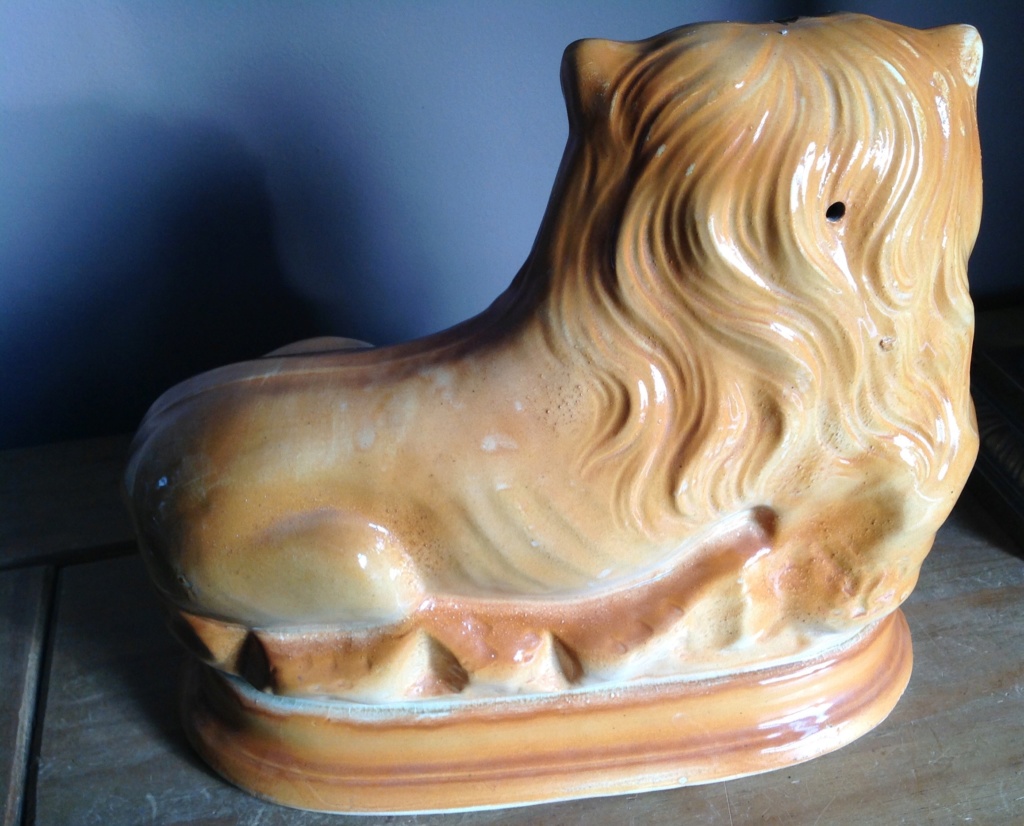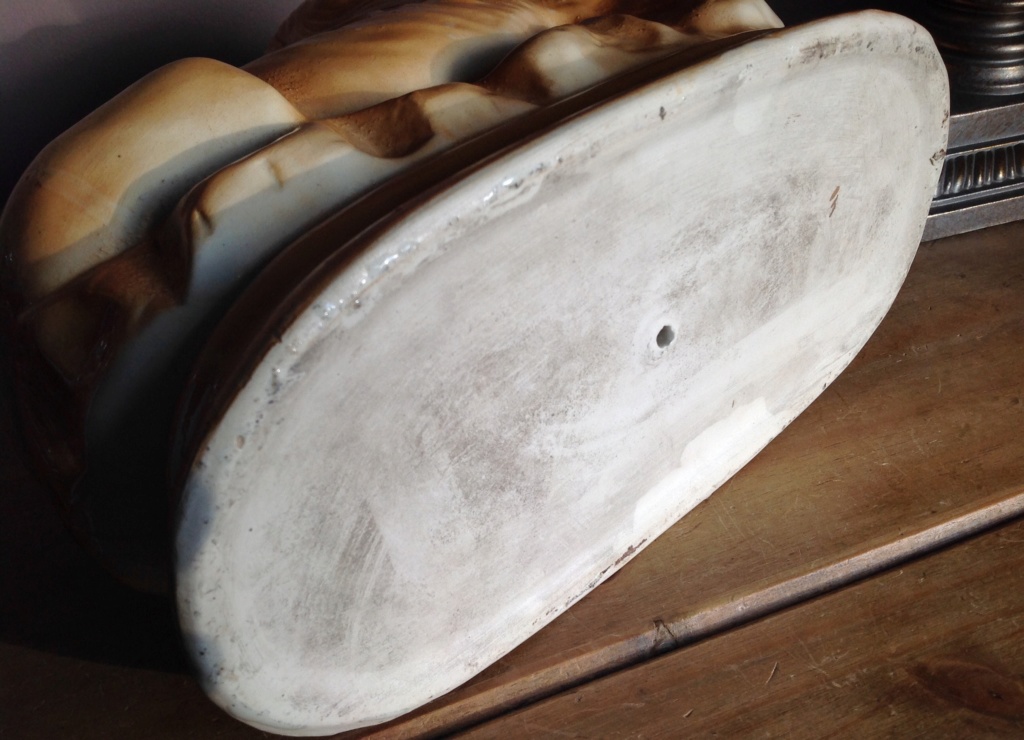 petet63




Number of posts

: 157


Age

: 59


Location

: Middlesbrough


Registration date :

2010-01-04



Looks okay but hard to tell without looking at it in real life.

Interestingly these types of figures with the glass eyes were also made in some of the Scottish potteries, so maybe something else to go on... http://bonesspottery.co.uk/ani.html

tigerchips




Number of posts

: 461


Location

: England


Registration date :

2017-06-21



Without a mark, I wouldn't like to say. A lot of this sort of thing was made by Conta & Boehme in Germany in the early 20thC, and there are fakes coming out of China today. Both use a glossy porcelain. If it's Staffordshire then it should be earthenware.

_________________
Carrot cake is just fake cake
One reason I am confused is that this has had a Repair to the base..nicely done. I am not too clever on China/Porcelain/Stoneware. Every time I thought it was one it turns out to be another! Any quick ways of checking ?

petet63




Number of posts

: 157


Age

: 59


Location

: Middlesbrough


Registration date :

2010-01-04



Best to keep some known pieces for reference. The modern Chinese stuff is in all the antiques dealerships at the moment - they're usually cheap and multiple copies of the same thing. The Conta & Boehme figurines are quite common too. Both have a hard glossy white surface, almost a blue-white. With surface enamel decoration. The Chinese stuff often has a brown wash over the top to simulate dirt.
Staffordshire is a softer earthenware with a creamy white glaze that's often crazed with age. There's often a sooty black dirt in any cracks and crevices from the time of coal fires.

_________________
Carrot cake is just fake cake
Thanks for the info. Always like learning.

petet63




Number of posts

: 157


Age

: 59


Location

: Middlesbrough


Registration date :

2010-01-04



---
Permissions in this forum:
You
cannot
reply to topics in this forum