From Wiki
The Tek Sing (Chinese, "True Star")[1] was a large three-masted Chinese ocean-going junk which sank on February 6, 1822[2] in an area of the South China Sea known as the Belvidere Shoals. The vessel was 50 meters in length, 10 meters wide and weighed about a thousand tons. Its tallest mast was estimated to be 90 feet in height. The ship was manned by a crew of 200 and had approx. 1600 passengers. The great loss of life associated with the sinking has led to the Tek Sing being referred to in modern times as the "Titanic of the East".[3]On May 12, 1999, British marine salvor Michael Hatcher discovered the wreck of the Tek Sing in an area of the South China Sea north of Java, east of Sumatra and south of Singapore. His crew raised about 350,000 pieces of the ship's cargo in what is described as the largest sunken cache of Chinese porcelain ever recovered
https://en.wikipedia.org/wiki/Tek_Sing
Check out the Book - The Dragon Sea
https://books.google.co.uk/books?id=vobQiJqS0iAC&dq=tek+sing+dragon+sea&source=gbs_navlinks_s
ISBN
9780141921082
This is a simple rice bowl with typical decoration and auction label and number, I can't remember but I think each lot came with a A4 printed certificate? (confirm) - Much was sold in job lots and much is damaged after approaching 200 years on the seabed.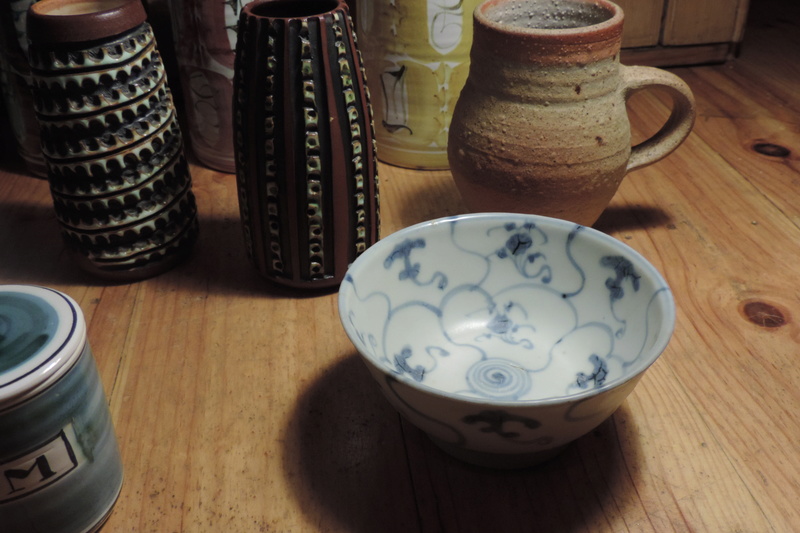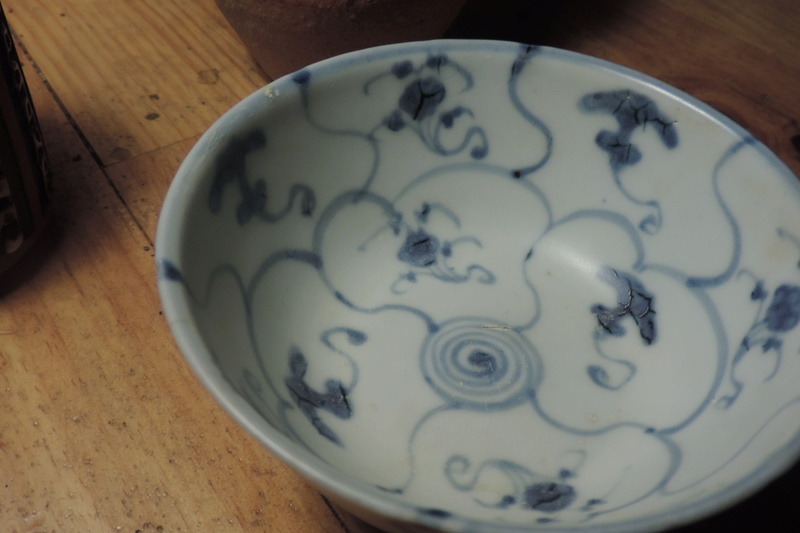 Last edited by 22 Crawford St. on September 3rd 2017, 7:58 pm; edited 1 time in total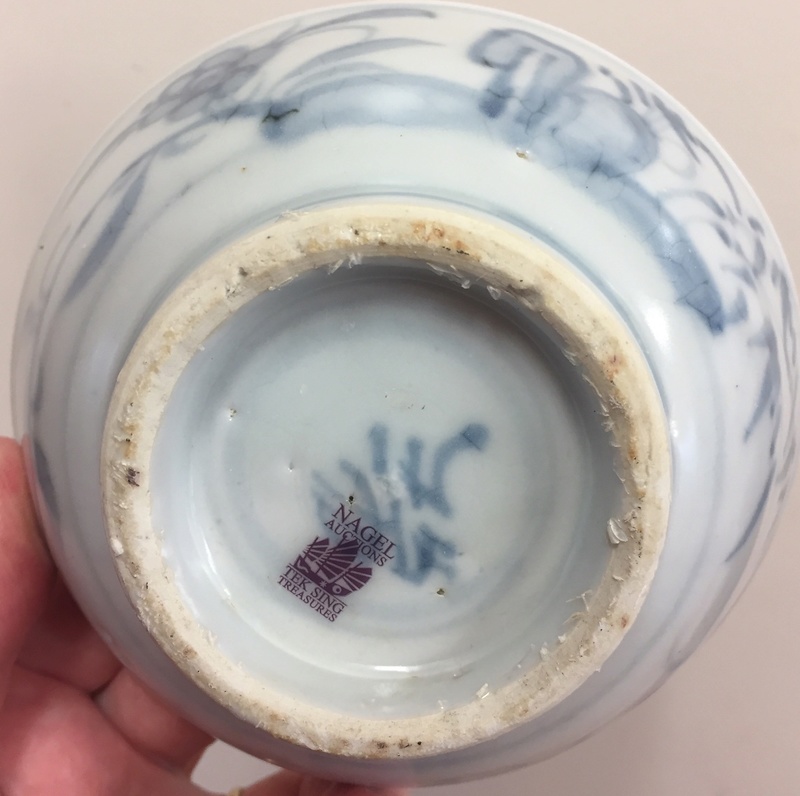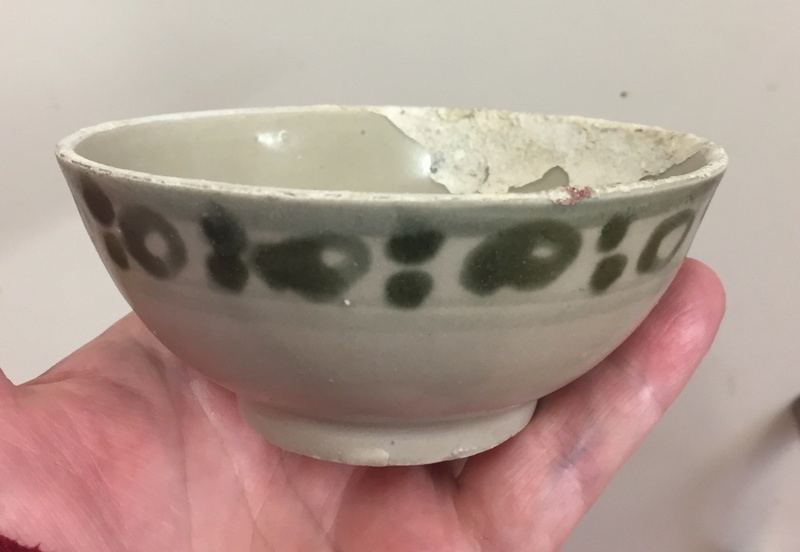 _________________
Carrot cake is just fake cake
Yay love Tek Sing and Hoi an hoard. i was going to a test with my friends just to guess which century as Hoi an is C15th

Is this a rice or serving bowl and a tea bowl?

http://thingsasian.com/story/hoi-hoard-part-one-excavation
Yes, rice bowl. The other one is a bit small for tea, so may be a dipping bowl.

_________________
Carrot cake is just fake cake
---
Permissions in this forum:
You
cannot
reply to topics in this forum