DD - A nice thing that plate. Parkinson plates seem to be uncommon. But I'm no expert and not even read the book.
I dug out this chap from storage. It's so great to see old friends after years spent away. I bought him from ebay when I started collecting years ago, he is one of the stars of my collection  
and I love him to bits. I use him as my avatar often and would not part with him 'for all the tea in China'.
I was hoping that he was Briglin when I bought him, little did I know, but I've come to the conclusion that he's a Parkinson cat. Oddly he's blue and not the normal black green as DD's plate above? He's a moneybox approx 170mm high. Not seen another, but have seen Briglin Parkinson cats which are the same shape but with different decs, they are also stamped and there is one on
http://www.studiopottery.com/cgi-bin/pp.cgi?item=5376
Oh and he has a price on his bottom in pencil 23/?  and S?T Is that right? Again how much in old money was that ? Mars Bars?  
So is he Parkinson? Shift this if I'm way off?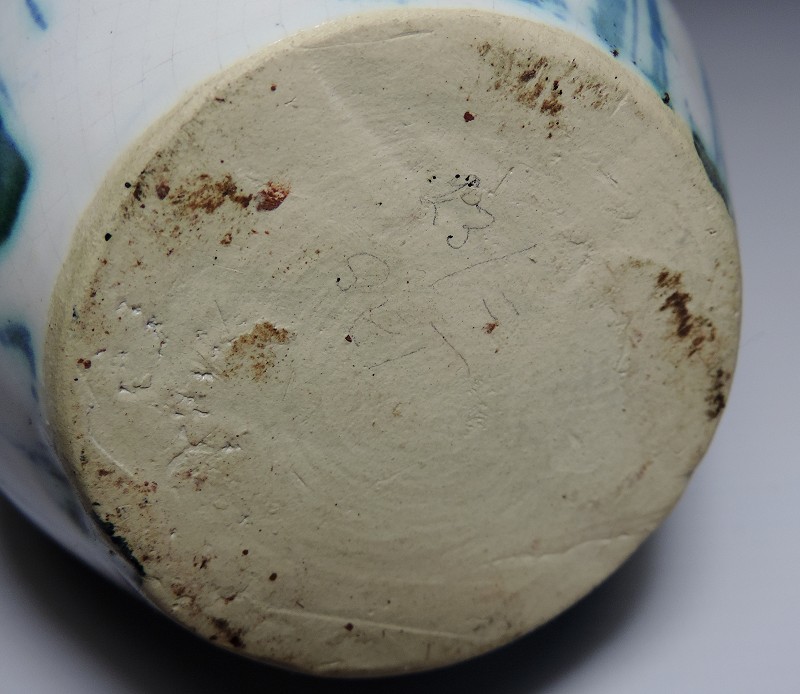 Might it be Carn Pottery
I dunno , but the studio pottery site isn't always right BTW they have a Belgian pot in as Farnham for example .

big ed




Number of posts

: 11951


Age

: 69


Location

: UK


Registration date :

2008-03-22



The Carn cats tend to have embossed decoration, I recall are open at the bottom.
and never seen a money cat either Ed.
Hmmm not sure Alex. Parkinson is slip-cast Porcelain, not earthenware, but I'll check
the book just in case. No it's not in. The cat money box is lying down, are you sure it's not Briglin?

I would have bought a cute cat like that as Briglin.
Parkinson did do a couple of other cats, but not like that,
Not wierd enough!
Last edited by NaomiM on April 16th 2017, 11:08 pm; edited 2 times in total (Reason for editing : addition)
The Parkinson/Briglin Figures were 1958ish. Jerry, you are right. It can't be Parkinson. I need to see the base of one of the similar cats - this is all that's on StudioPottery

http://www.studiopottery.com/cgi-bin/pp.cgi?item=5380

If that is similar to mine then shift this item into BRIGLIN.

I thought it was too good to be Briglin!
The price seems to read 23 shillings (£1.15) the set so it wasn't always alone.

_________________
Now you should know by now that Potty and I need to see your bottom - we're funny that way!
---
Permissions in this forum:
You
cannot
reply to topics in this forum