Alan was a senior potter at Briglin and started in 1966. He left in 1977 and set up a studio in Harefield. Some Briglin was produced off site with Alan's help when the kiln was taken from Crawford Street in 1982. Crawford St ended in 1990 and shortly after I believe Alan moved to Scotland and became involved with The Tain Pottery, Aldie, Tain, Ross-shire.
Bird Stoneware dish - 230mm x 60mm footed. Signed A PETT 1984 with AP. Incised mark to centre.
Surprised how proficient this is - It's lovely. Stoneware is thrown really thinly, some nice textures. The curve to the foot is done well, decoration very loose, the only problem is he seems not to have produced much in this style. Seller bought direct from Alan in the early 80s. Alan is still connected with Tain I believe.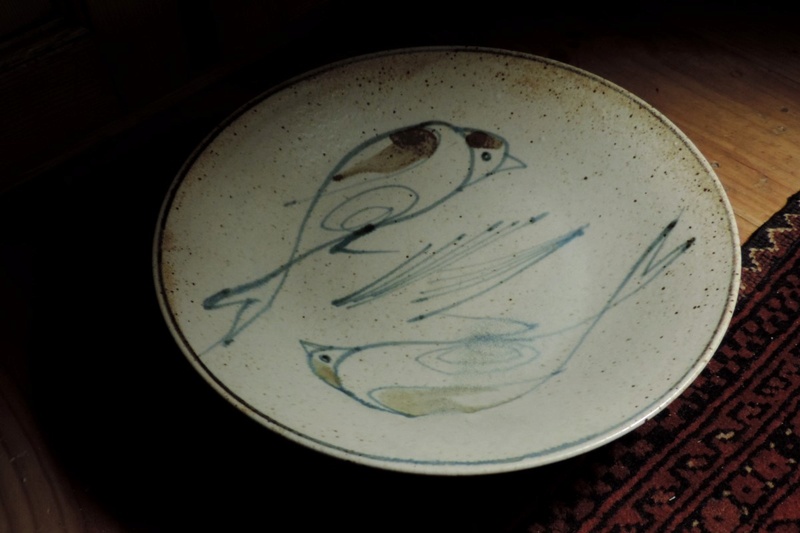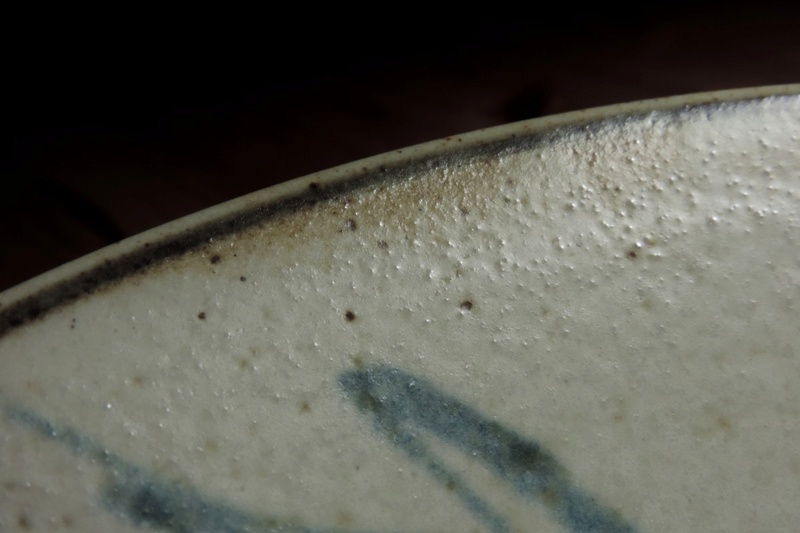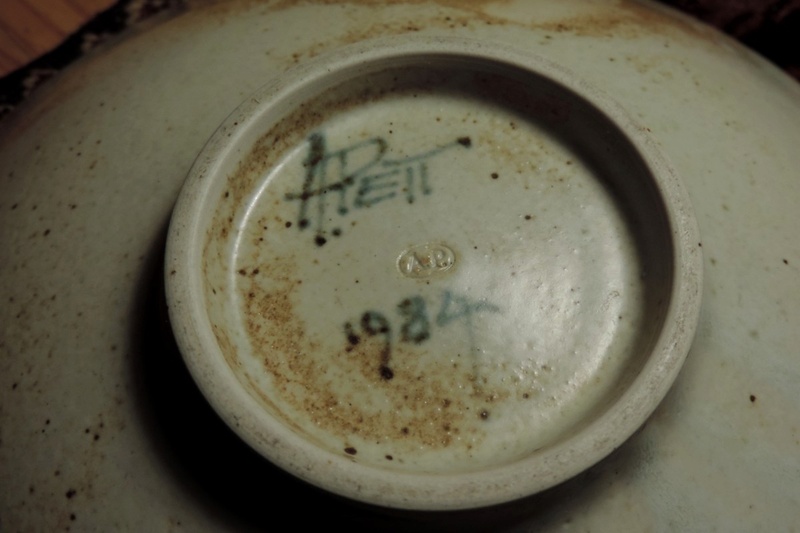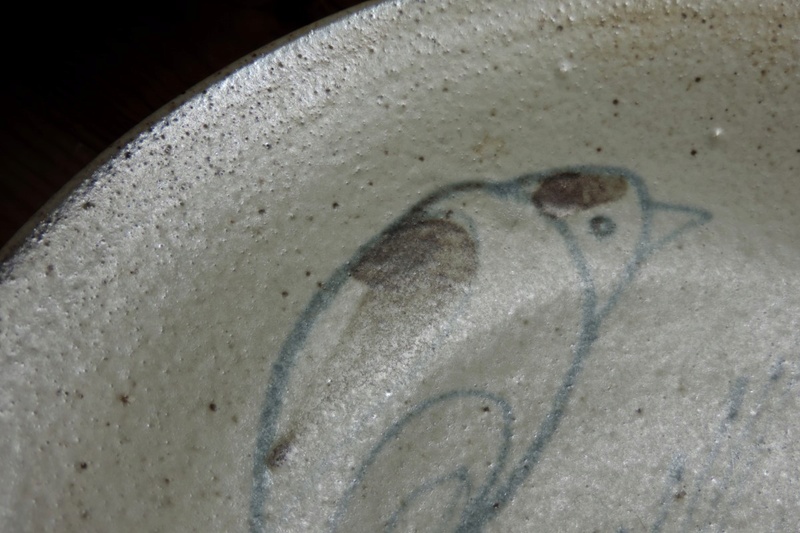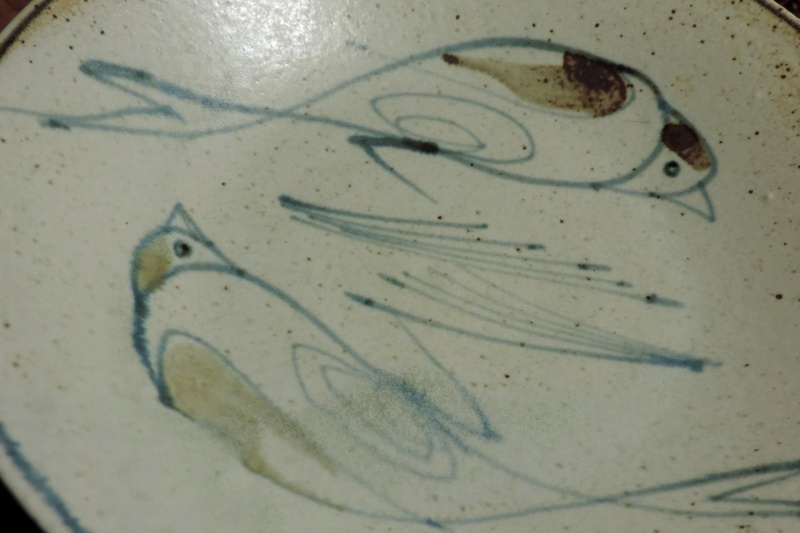 Saw this today - It's stoneware and has Briglin thistle type decoration. i sent photo of the bird plate and thistle vase. Got his reply from Alan Pett - (Thanks Alan  
) Thought I would post to help others. The mark was
not
in BSPM 2nd Edition EYO&RF (not checked new edition).
Alex

Not sure how many of these bowls I made, I also made a few plates with this decoration of birds.
They were made with a much finer stoneware clay than i had been using and which I still use today,
I still have one of the plates at home.

The thistle pot was also made at around the same time at Harefield and that was one of the stamps we used.

Hope that's of some help

Alan Pett
and one from Alan's own collection.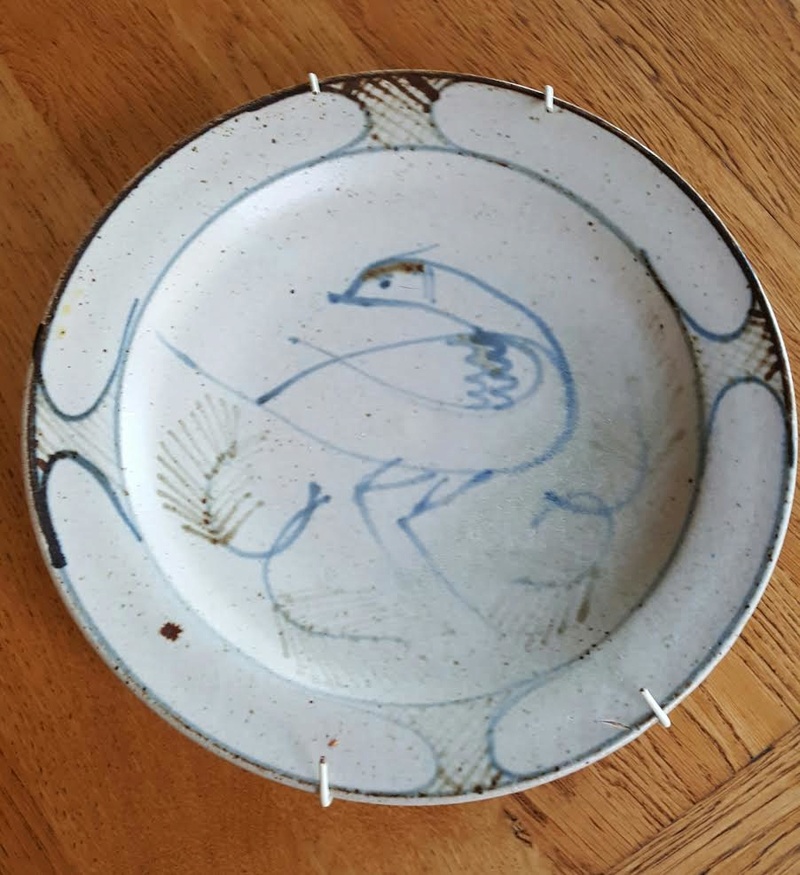 ---
Permissions in this forum:
You
cannot
reply to topics in this forum