7 inch diameter, marked I think, Murano? Ven??? (doesn't seem to be Venice or Venezie) Italia, date numbers unclear.
Any ideas on Factory/Date /Designer ?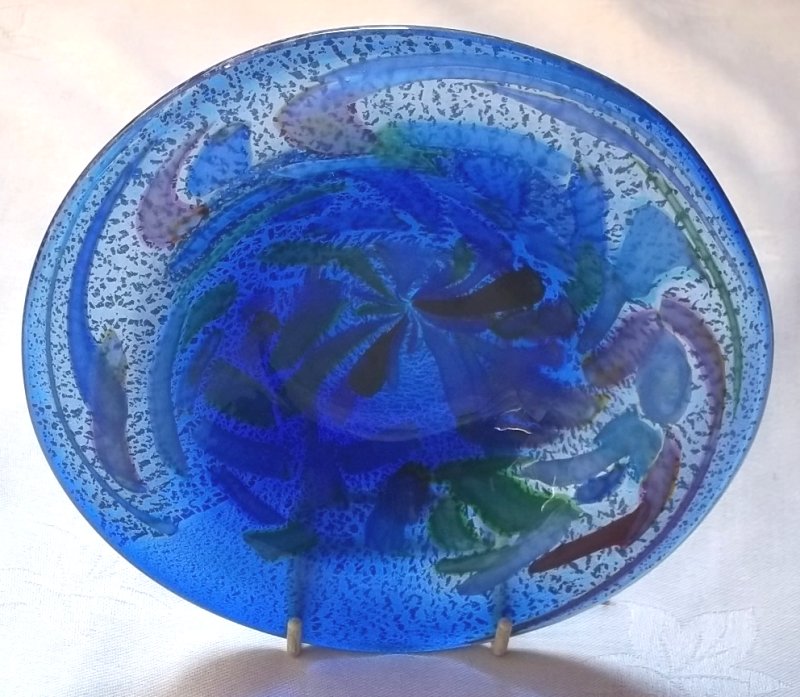 There was a guy on eBay last year with lots of spuriously signed "Venini" glass.

I've an inkling this might be some of his... handiwork.
Hmmm I didn't honestly think it was Venini Nic, but then is it even Murano?

I think it's *supposed* to read "Murano Venini Italia 89".

It's possibly still from Murano - it's finished nicely enough, and it has a little bit of a 1990s Cenedese vibe to it.

The Dremel-toting nitwit on eBay put his pointless fake signatures on some glass that was decent quality and had value in its own right.
Thanks Nic, that was the conclusion I had reached after your comments.
I bought it as a piece of Murano before I'd seen the mark anyway.
It's normally Venini, Murano, rather than Murano, Venini anyway.
Paid little for it, as long as it's not TK Maxx!
---
Permissions in this forum:
You
cannot
reply to topics in this forum