I'm guessing from one of the many regional French faienceries, but never tracked down the mark FT.
Possibly Nevers or Lille. The ground is a distinctive off-white/grey and the palette is different to Desvres.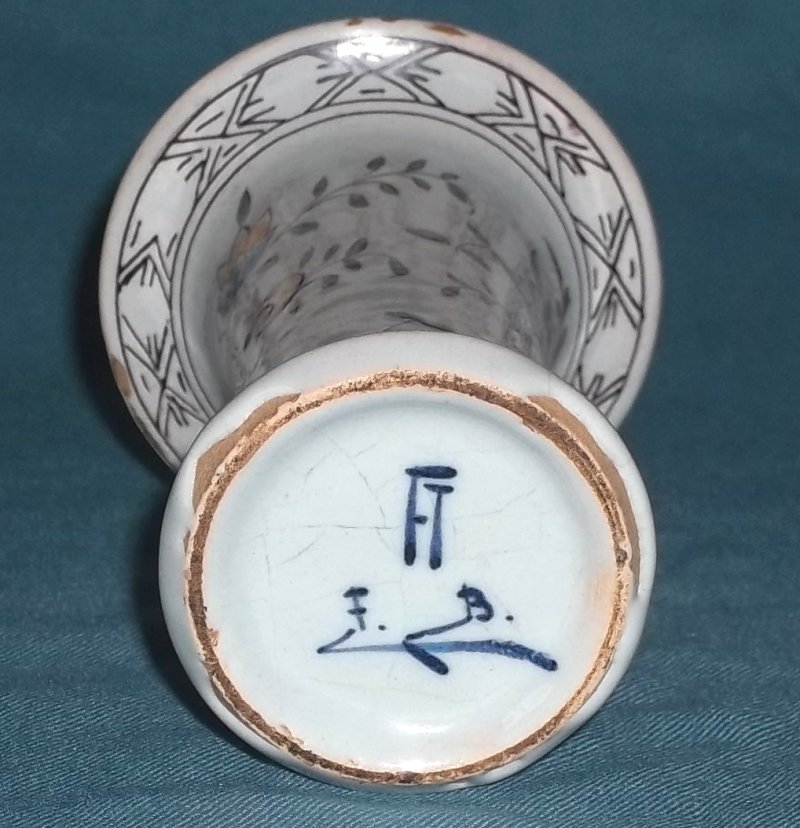 I don't know enough about french faience to comment other than to ask if it's possible it's northern Italy or Dutch?

_________________
Carrot cake is just fake cake
Hi Naomi, I had thought Dutch was a possibility, but so many diverse French styles of
faience, I would still guess one of those. Apart from the Desvres stuff, you don't see
too much else over here.
---
Permissions in this forum:
You
cannot
reply to topics in this forum