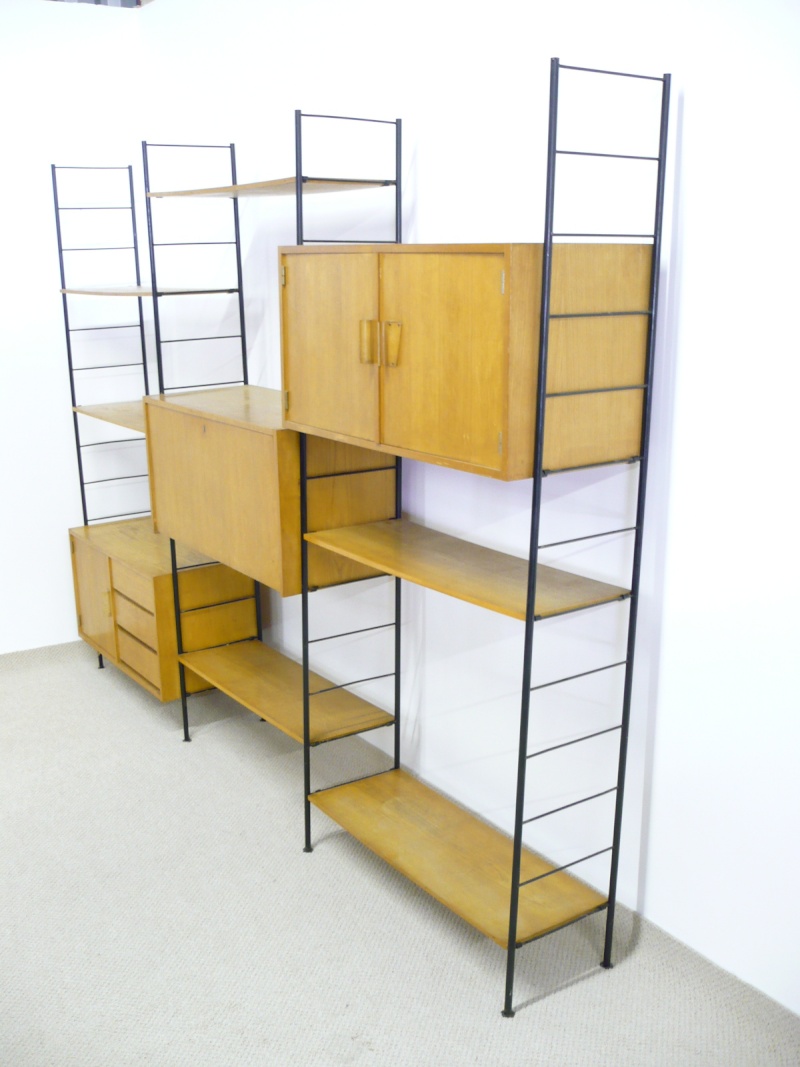 Can anyone help with identifying this freestanding wall system, please? The only clue is a Dutch name on the back that we think is the shop that it was sold through rather than a manufacturer/designer. Particularly love the curved handles on the cupboards. More images available. Thanks Nikki.
Sorry, should add - The name on the back is faded but looks like 'De Eijenkorf'??? Interiors to the desk units are very distinctive with blue and red shelves in one and lovely little drawers and mail dividers in the other. Nikki.
Definitely inspired by Nisse Strinning's 1948 'String' series and Robert Heal's later 'Ladderax', but I don't think it's from either. The frame structure and the cabinets themselves don't look to have the same design.

I can't really add anything beyond that, though.
Thanks chaps. Definitely not ladderax, the shelves and units have little hook supports on the four corners. I'm a fan of the old ladderax but this is far prettier. Not as ingenious as the String system with the fold back hooks on one side for easy assembly - I'm lucky to have 6 bays of that in my home and would trust that to hold up a lot more than this one!
---
Permissions in this forum:
You
cannot
reply to topics in this forum