This was purchased at a resale shop for a small amount. The glass is hand blown and has an uneven rim and applied stem. The majority of the glass is opalescent, but the glass beautiful, opaque swirls of color. The stands 8" inches tall. Anyone have any ideas on origin? I am led to assume that it might be Italian, but this would be the first of the like that i have seen. It feels fairly heavy for it's size.
(Mod edited: Caps removed for ease of reading)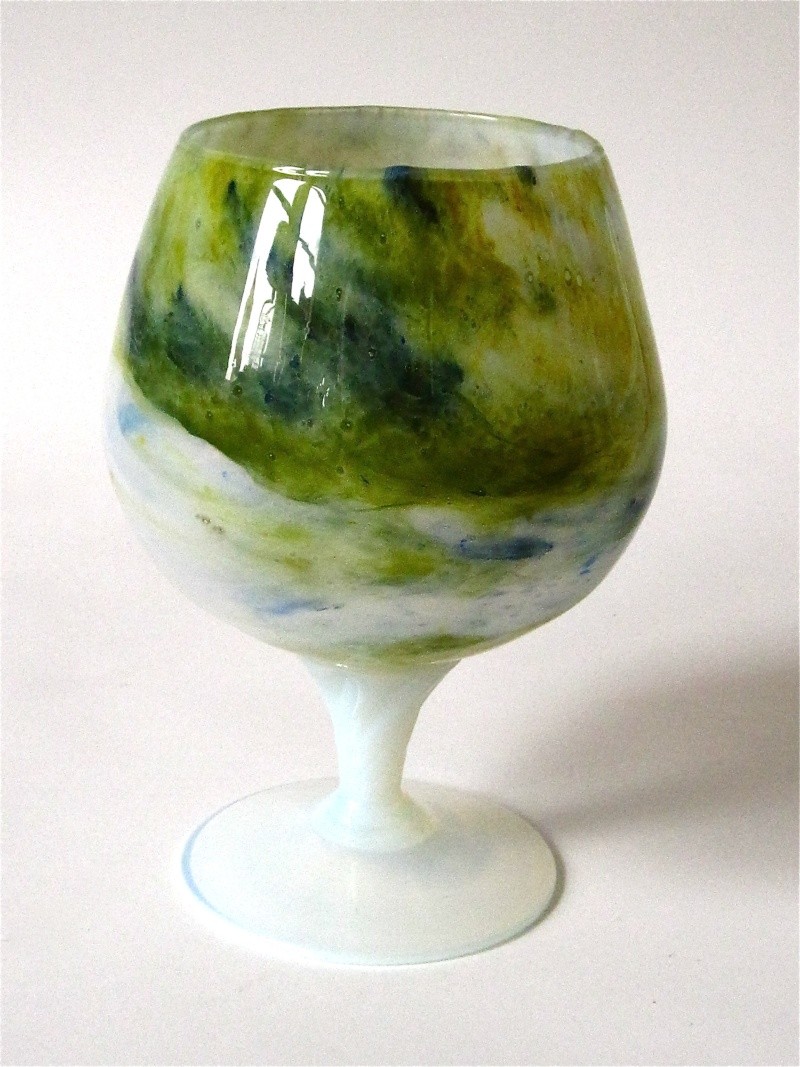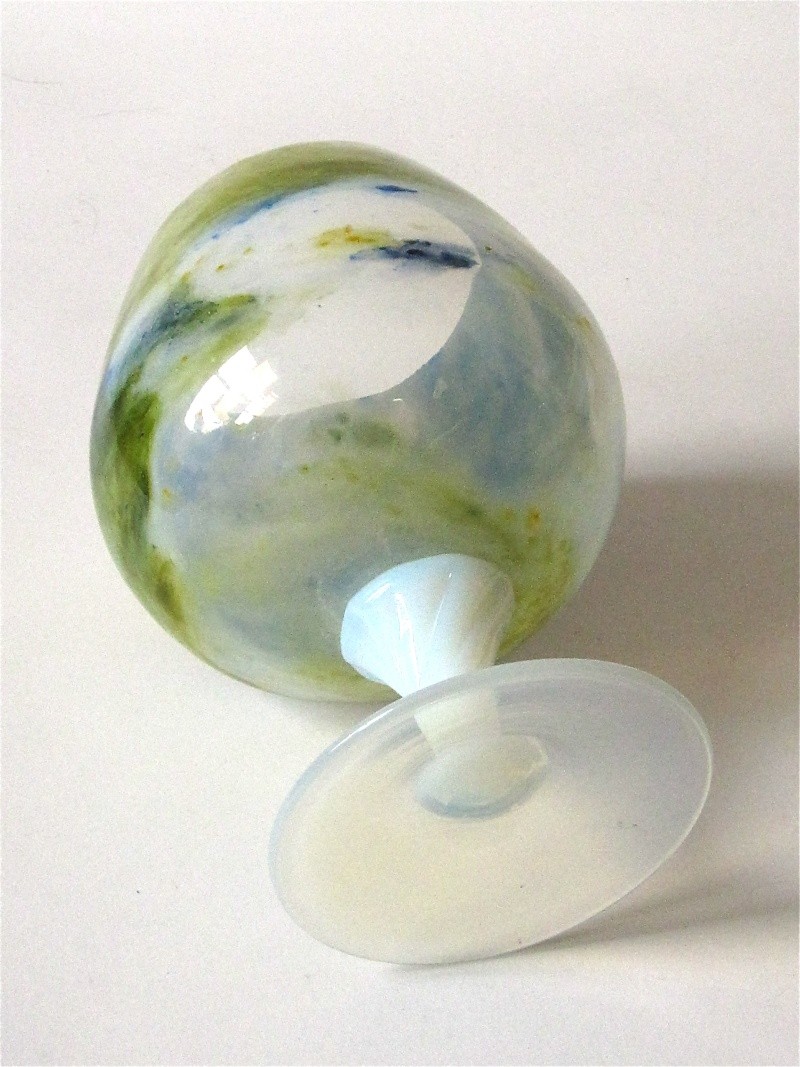 Dorian_Graye




Number of posts

: 29


Registration date :

2009-07-03



love it! reminds me of Monart glass (although i'm sure someone more knowledgeable will laugh into their cornflakes at the suggestion)
I love the colours - they remind me of a Riihimaki 'Koralli' series vase I had, but I'm afraid my first instinct is 1970s/80s Chinese going on how the glass is finished.

If you look at the rim, it has a small ridge of glass running around it. This means it was finished by machine rather than by hand - a much more time/cost-effective method of finishing. Major factories, such as Holmegaard, used these machines too - but it was almost always for their 'hotel' glass (cheap plain designs sold in bulk to hotels, restaurants, aeroplanes and cruise ships). This design wouldn't have been suitable for that purpose.

Also, the fact that it's a little lumpy means that it was finished to a low-ish standard, which tends to nod towards our cousins in the Orient.
---
Permissions in this forum:
You
cannot
reply to topics in this forum