Page 2 of 2 •

1, 2

agrendan wrote:Well I thank you so much for your information. I didnīt even know there was so much fakes around, but Iīm new with Fantoni. Mostly in to my home market in Sweden ;)
Actually I'm in the U.S. so don't see so many fakes (except on ebay),but I'm not in a major metro area either. It seems to be an issue in the UK/Europe. I learned about the issue mostly via UK posters and others talking about it and showing examples, so it did make me a little paranoid and caused me to do a bit more research. I'm not an expert on Fantoni, but I do collect certain pieces he did (I can't resist the shelf sitters and some of the vases he did for Raymor.) and I've had the chance to see some of the higher end works (like cubist sculptures) at a very reputable auction house specializing in mid-century design and art. I'm better than average with signature identification due boring stuff I won't ramble on about - but that's the extent of my background. Just didn't want to act like I'm a major expert, just trying to be helpful with what I know. (But as they say a little knowledge can be very dangerous.) : )
Good luck looking for pieces in Sweden, I envy your location. I'm an even bigger fan of Scandinavian design and would LOVE to comb through the flea markets and antique stores there. Great part of the world, with wonderful design aesthetic and talent.

MirnaMinkoff




Number of posts

: 57


Location

: USA


Registration date :

2012-12-10



Found this thread whilst doing something else.
In support of Big Ed's original dish, I present this Fantoni signed leather clad bottle vase, with a lady of very similar genetics.
I bought this last summer in a provincial antique shop for a few pounds, not even noticing the signature and thinking it was just another piece of San Marino ware. (The owner didn't even know what San Marino ware was and was asking me about it). I only noticed the signature later.
Now I can't guarantee that it isn't a fake made in the far east as it's provenance goes no further than August 2013, to an antique dealer who didn't know what it was, but I know for certain that fake or no, it's still far better quality than the rest of my San Marino collection, in design, in painting, in glazing, in shape and even down to the quality and finish of the leather (thicker, stitched together rather than glued as my other leather covered bottle vase). Even my disinterested wife recognised the gulf in quality immediately and she doesn't care for most of the stuff I bring home. It's also got some minor age related damage to the leather.
I ask myself would fakers go to such lengths for such a small item. Well, you can probably guess what I think.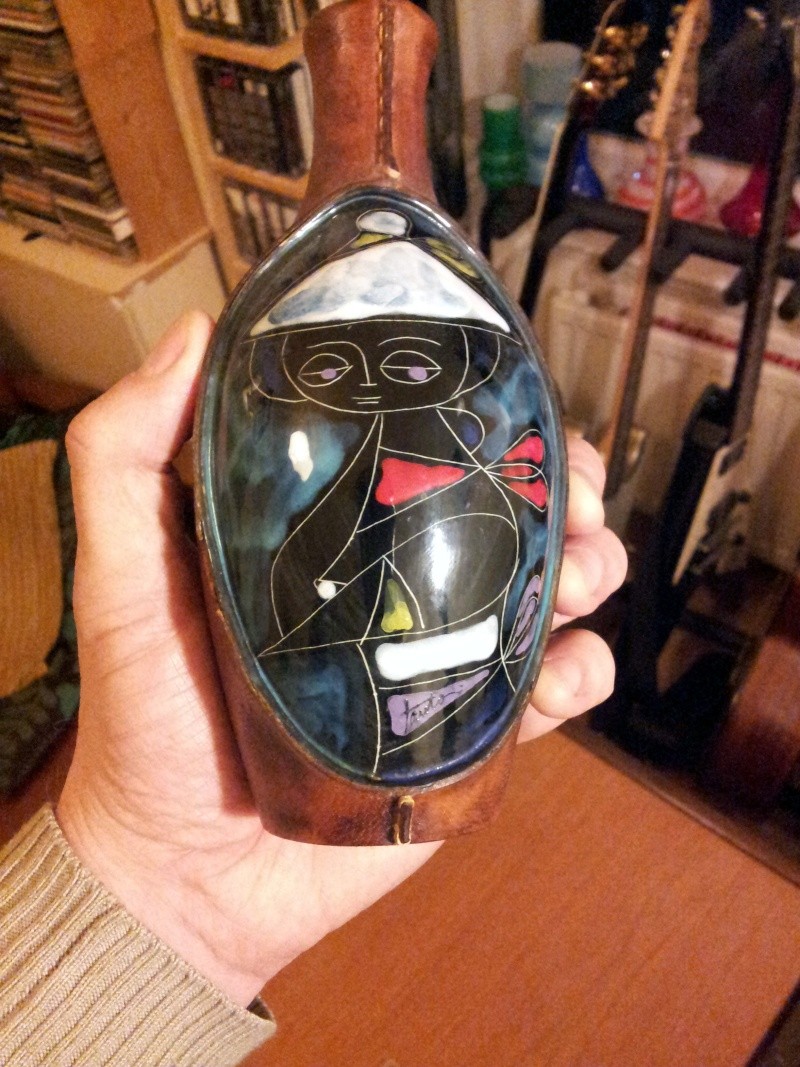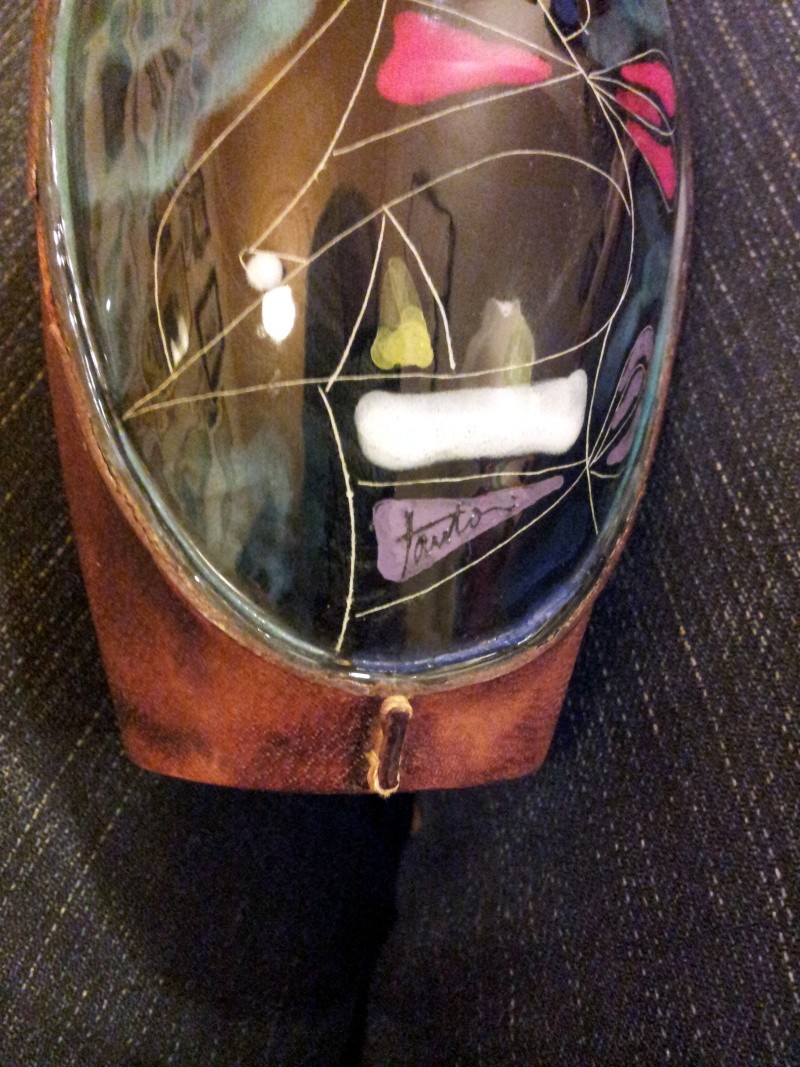 Jeffingtons




Number of posts

: 138


Location

: Birmingham, UK


Registration date :

2011-07-18



Page 2 of 2 •

1, 2

---
Permissions in this forum:
You
cannot
reply to topics in this forum