New Members: please upload photos using our photo hosting facility - details below. Our Forum host Forumotion automatically blocks links to websites posted by New members, to prevent spamming.  This includes Web links to photo hosting websites
Update, Servimg has added a drop down list for resizing photos before uploading. You need to scroll through and select 640px width otherwise your photos will be too large to fit on the page
Please Note: Forum members might not click on links if you use an external photo hosting site for your photos, because we have found unsavoury adverts and pornography displayed on some foreign websites, and because some websites automatically delete photos if they are not viewed regularly and so we lose that important reference material on this forum, so please use our photo hosting facility instead.
New photo hosting format -
Click photo hosting icon
Click Select Files and choose the photos you want to upload from your photo albums
Scroll down to select 640 px width so they are the right size for our forum
Click Send all
Click Insert all
This will upload all the photos in the large format.
If you want thumbnail sized photos instead, then choose the third URL string on each photo (one at a time). This will put it in a separate box. Highlight it and choose Select All and then Copy. Then move to the comment box and click Paste. Then click the photo hosting icon again and click OK on the box to close it and select the next URL string and repeat.
Click Preview to double check it's all uploaded successfully before clicking Send.
Edited to add: They've upgraded the photo hosting facility, so if, after uploading your photos, you click any of the icons to the left of the three photo URLs (now moved to the right) it will automatically paste that URL string in the comment box. You can click them without having to Preview each time, although sometimes you have to re-position the cursor in the comment box because it doesn't always load the photo if there are a lot of them.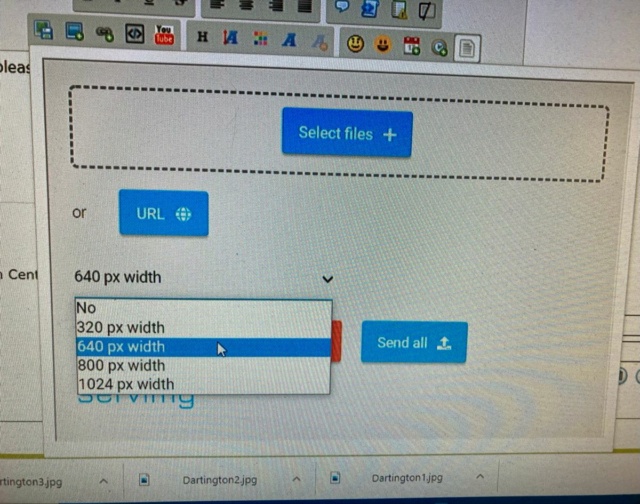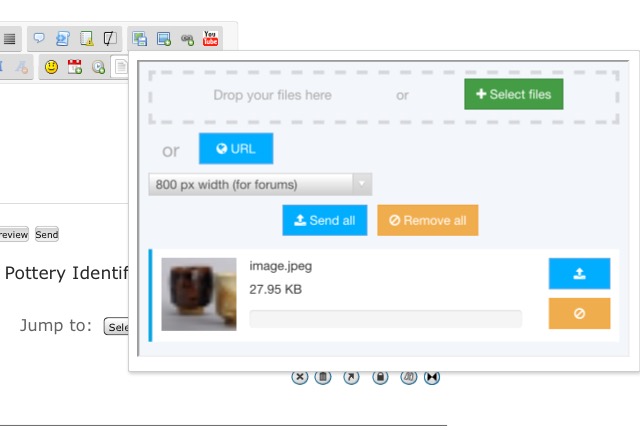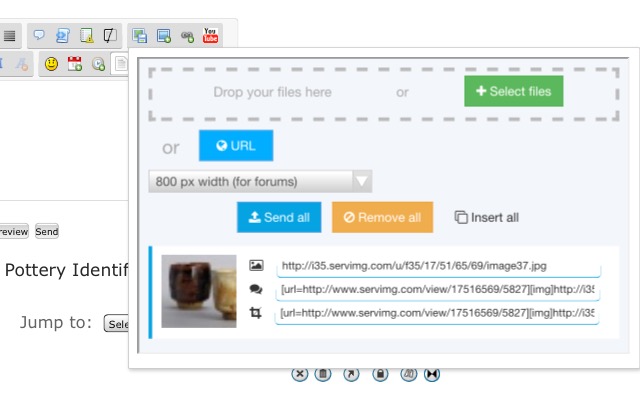 Please do not hesitate to contact a moderator if you're having any difficulty uploading an image.
---
Permissions in this forum:
You
cannot
reply to topics in this forum