Page 2 of 2 •
1, 2
The planning Application looks really interesting. Any possibilities to add more training for more young potters can only be welcomed.
The post was a general one Neil. It has always been a fascinating website.

philpot




Number of posts

: 5466


Location

: cambridge


Registration date :

2010-11-06



Heritage doc has been put together with some love and care and by someone with some reverence for what they are dealing with - I worked on a Lutyens building and another 2* and it is interesting work from a block of flats or some offices.

https://static1.squarespace.com/static/525d470ce4b00e94d089ed75/t/63dbd43b676c927e820d39c7/1675351118436/Training+and+Production+Centre_Heritage+Design+and+Access+Statement_compressed.pdf
Good morning,
This is not me being mischievous or annoying but as a result of previous discussions I thought I'd post this.
The first decorated pot was stamped with BL and the St Ives mark.
The second is signed BL but no St Ives mark and the third just has the Leach pottery mark.
I think the first one was a one off piece decorated with a little more care by BL and I have sold it on
The second and third are virtually the same in size and shape (as standard ware should be when it is thrown by different people to the same template.
My assertion is that the 'blanks' were then decorated one by BL and sold for considerably more than a normal standard ware decorated bowl. The other marked just by the Leach stamp and 10 shillings was decorated by someone else and sold at the price for a standard ware decorated bowl ten bob.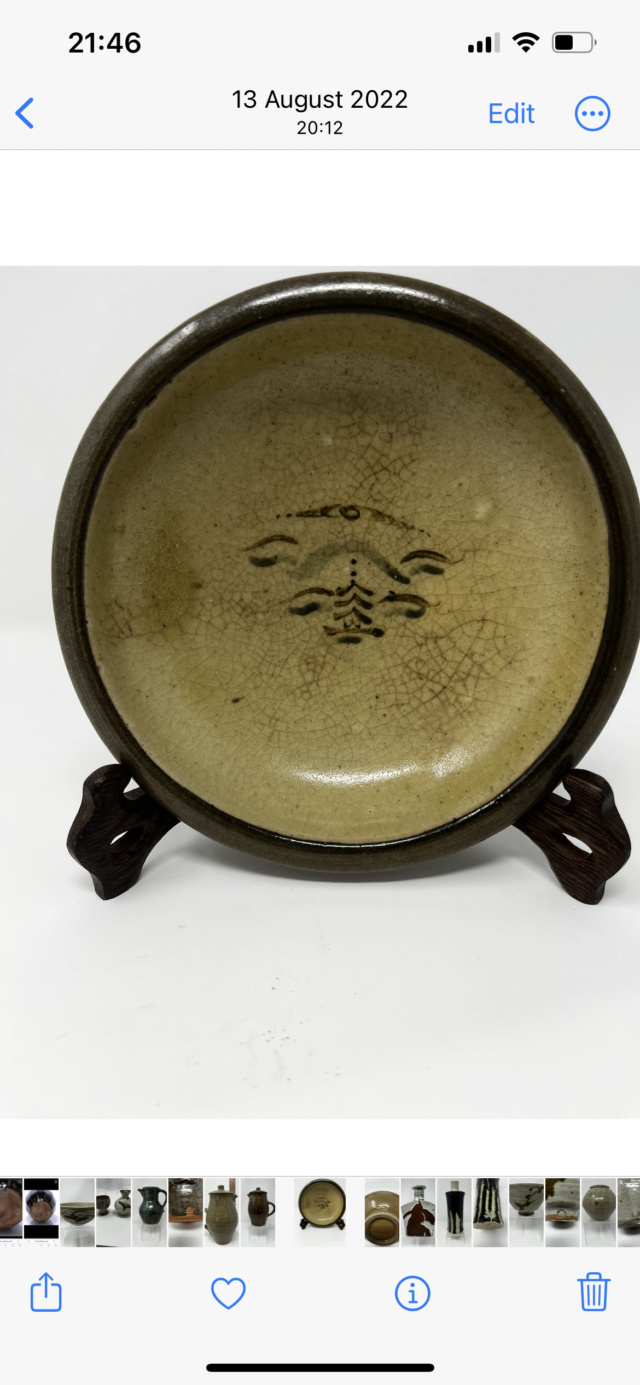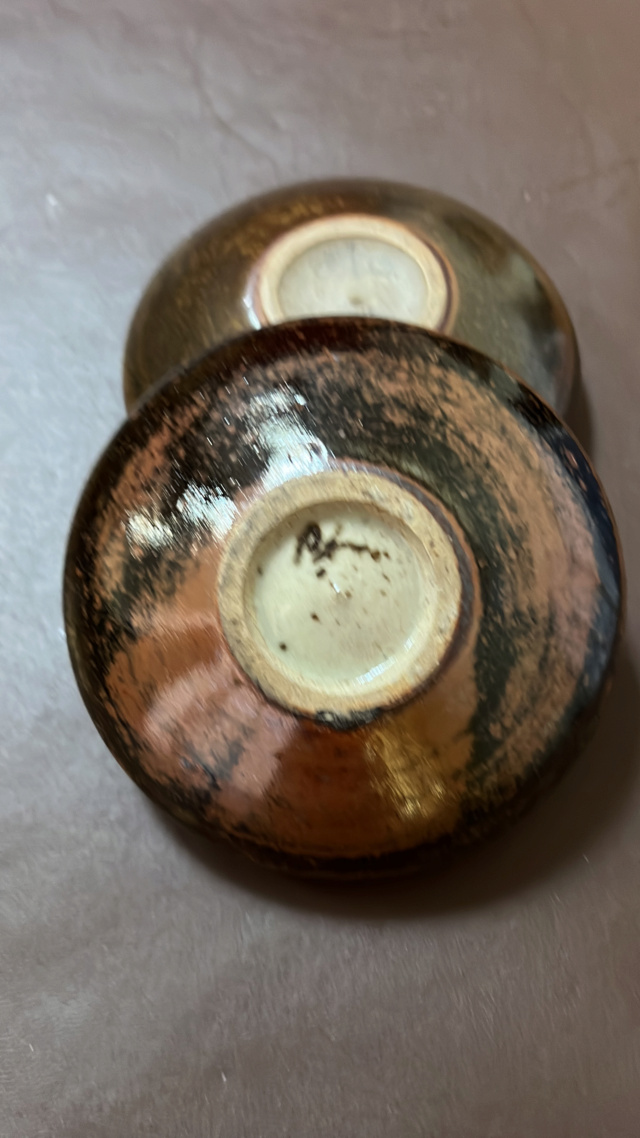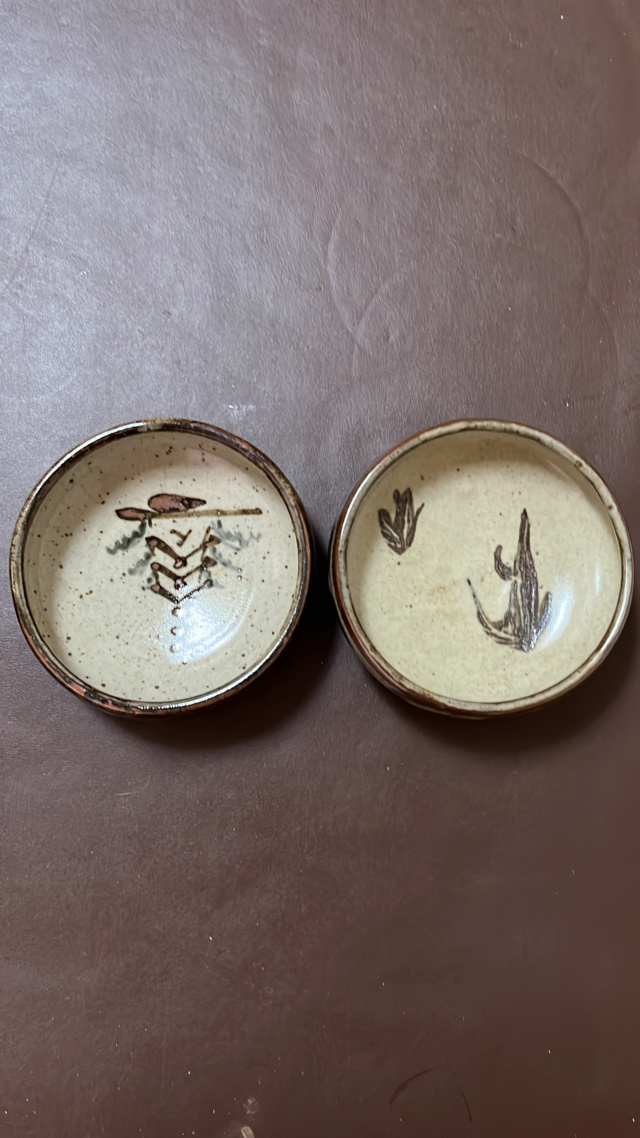 I have photographed 2 & 3 together to show what I am trying to say.

Neil62




Number of posts

: 176


Age

: 63


Location

: Rotherham, South Yorkshire


Registration date :

2022-04-04



Your assertion and opinion Neil. Well that is Fine. One wishes you luck on proving it in a wider field.


philpot




Number of posts

: 5466


Location

: cambridge


Registration date :

2010-11-06



Good afternoon

I can only rely on evidence which to my eye is clear and unequivocal.
I don't benefit from it other than the slide rule I use to determine value and attribution is clearly different to yours.
Since our last discussion I put a standard ware celadon slop / sugar bowl with a BL stamp on it, made by BL on eBay - it sold within 30 minutes.
I sold the pot with the explanation I have given this forum.
The thing is Philpot I understand you disagreeing with my assertion and opinion of course you have that right but you don't actually give an alternative explanation of what is there in the form of evidence.
You say that I should test it with a wider audience …..I've done that.
My thoughts are on here and on my listings - I do agree with you that there is no absolute way of proving my assertion because it is a certainty that the persons involved are no longer with us but I don't believe there is a cogent, logical argument against my assertion (with contradictory evidence) which can be judged on the balance of probabilities and found to be a convincing alternative.
I respect other people's opinions and I have formed alternative views based on discussions I have had on this forum - I believe it is one of this forums functions.
I looked at another forum this morning which was discussing the same topic - there was a comment on there about an ancillary issue which was a personal opinion. I didn't agree with the opinion but my comment disagreeing would have done absolutely nothing other than cause discourse. If I could have said to this person you are wrong because…… then I would have done that.

I've said all I wish about the subject now - it may be others with a contradictory position might post and I am happy to debate the point with anyone.
But I'm happy to agree to disagree with you Philpot.
Kind regards
Neil62


Neil62




Number of posts

: 176


Age

: 63


Location

: Rotherham, South Yorkshire


Registration date :

2022-04-04



Came across this paragraph. Tbh, I haven't read the whole piece but thought it may be of interest to anyone who wants to follow it up
http://criticalceramics.glazy.org/articles/unknown.htm
Bernard Leach not only signed his work, he even signed the work that others made for him. Oliver Watson explains, that at St. Ives the chief thrower, William Marshall, made much of Leach's best work, which was finished up and then decorated(6) and of course, signed by Leach. Similarly in Japan, the Viscount appointed the best craftsmen to be at Leach's disposal.

_________________
Carrot cake is just fake cake
Hi Naomi,
I think it's accepted that happened - Mike Sanderson has a bowl / plate which acknowledges this on its base something like 'thrown by Bill Marshall (signed) decorated by Bernard Leach (signed)- I fully realise there were a plethora of other pots without Bill's signature on which BL decorated and signed. I think there will be a few of the ones who th both signature on about. I don't think it's that important - the issue for me was that BL decorated signed and sold standard ware decorated blanks - it wasn't a secret - it was advertised in the catalogue.
I showed a photo of one signed by him against one which was decorated by one of the other potters (unsigned).
I've since found another BL sold at Bonhams 2007 almost identical - same dimensions shape and decoration.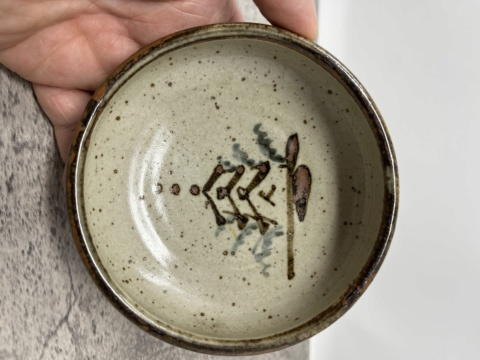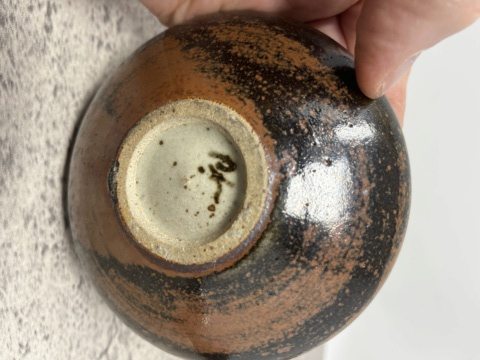 Neil62




Number of posts

: 176


Age

: 63


Location

: Rotherham, South Yorkshire


Registration date :

2022-04-04



Page 2 of 2 •
1, 2
---
Permissions in this forum:
You
cannot
reply to topics in this forum