This delightful very small lidded pot was in a lot purchased at auction. The Facebook group have been really helpful in determining that it is really early Winchcombe possibly a test piece. Elijah comfort, Michael cardew are names that have been mentioned as possible makers including Ray Finch. I don't know enough about winchcombe or the potters who served there to make any sort of judgement, I'm hoping someone on here can offer some further knowledge and might recognise the work. Many thanks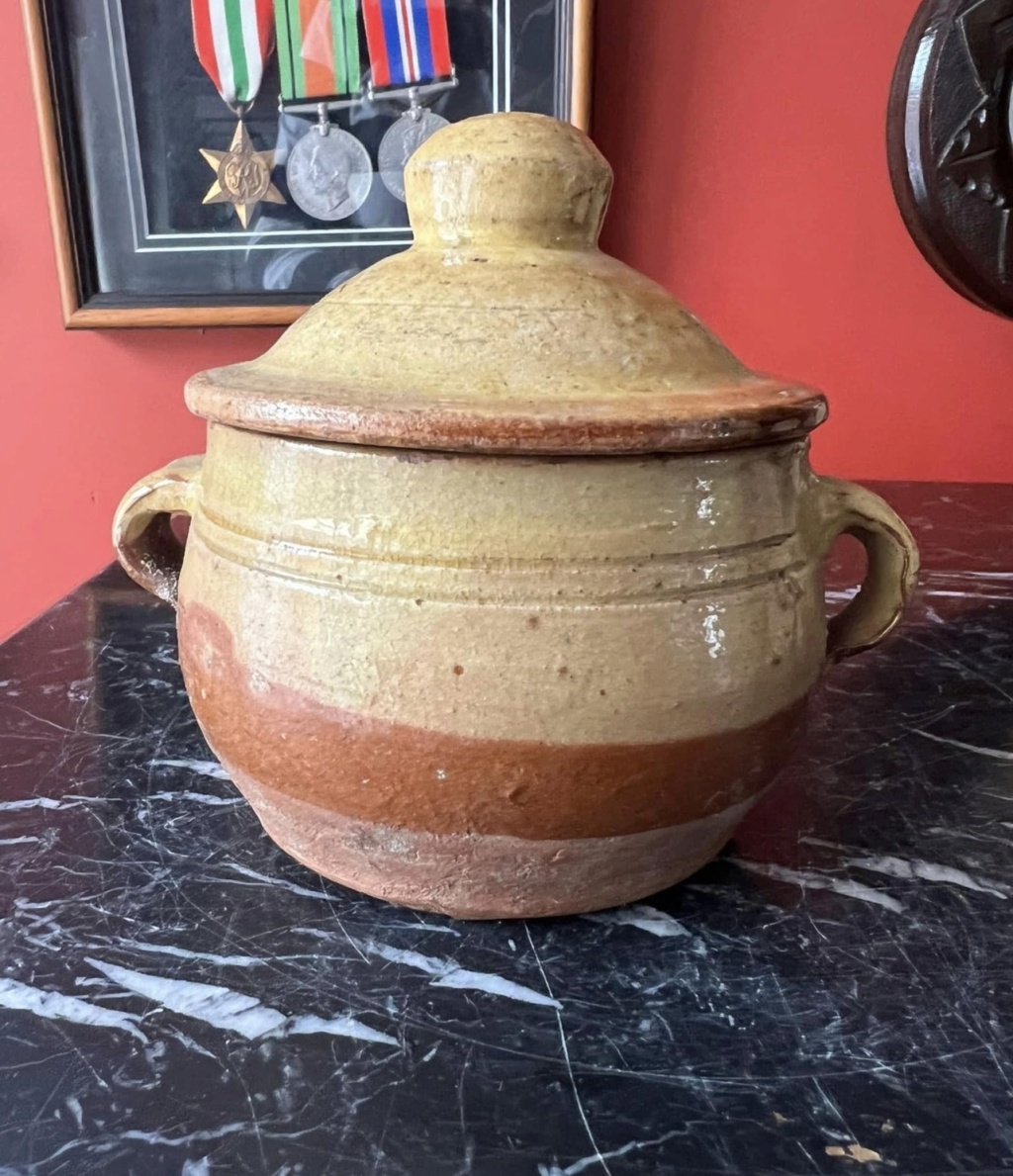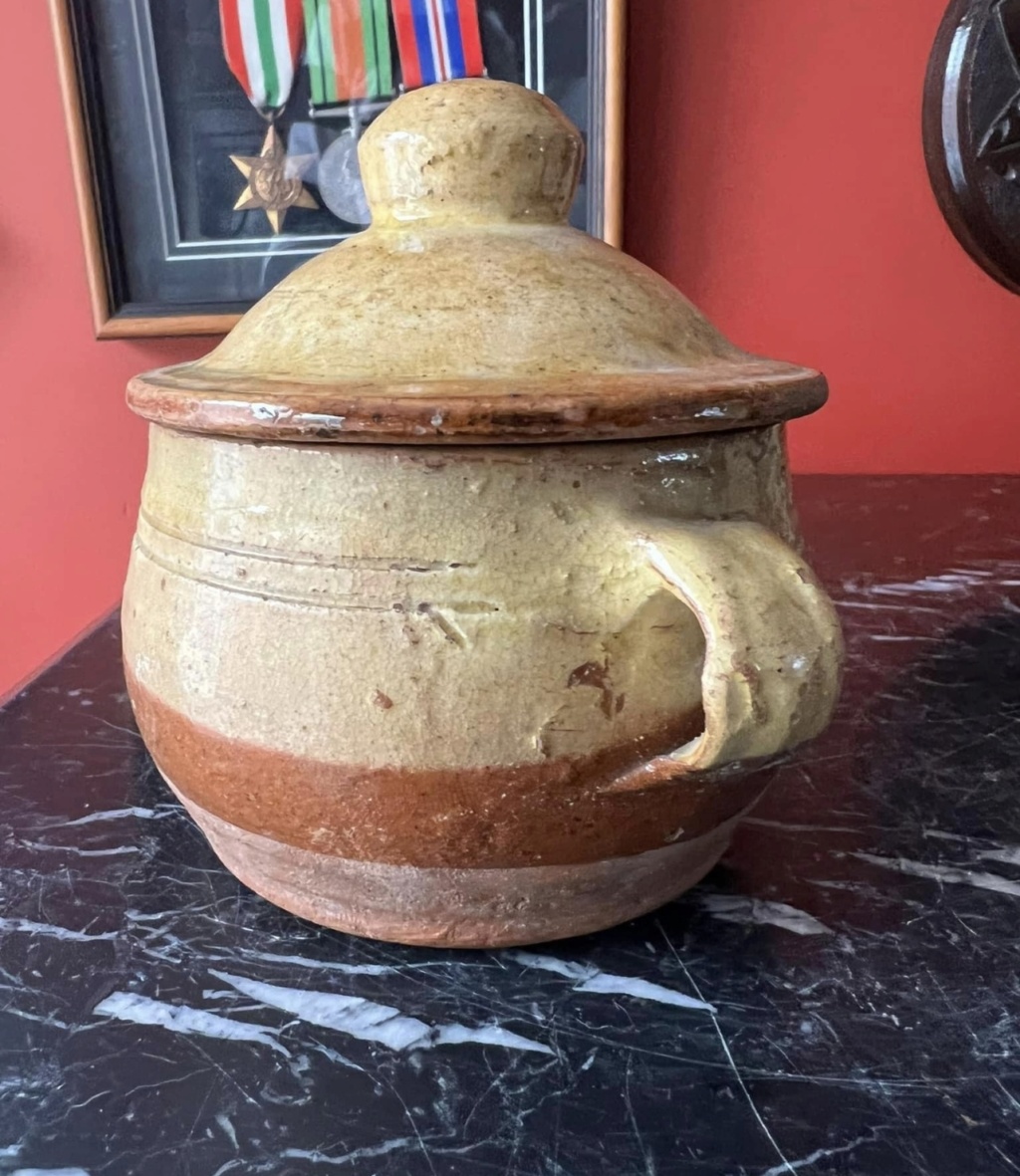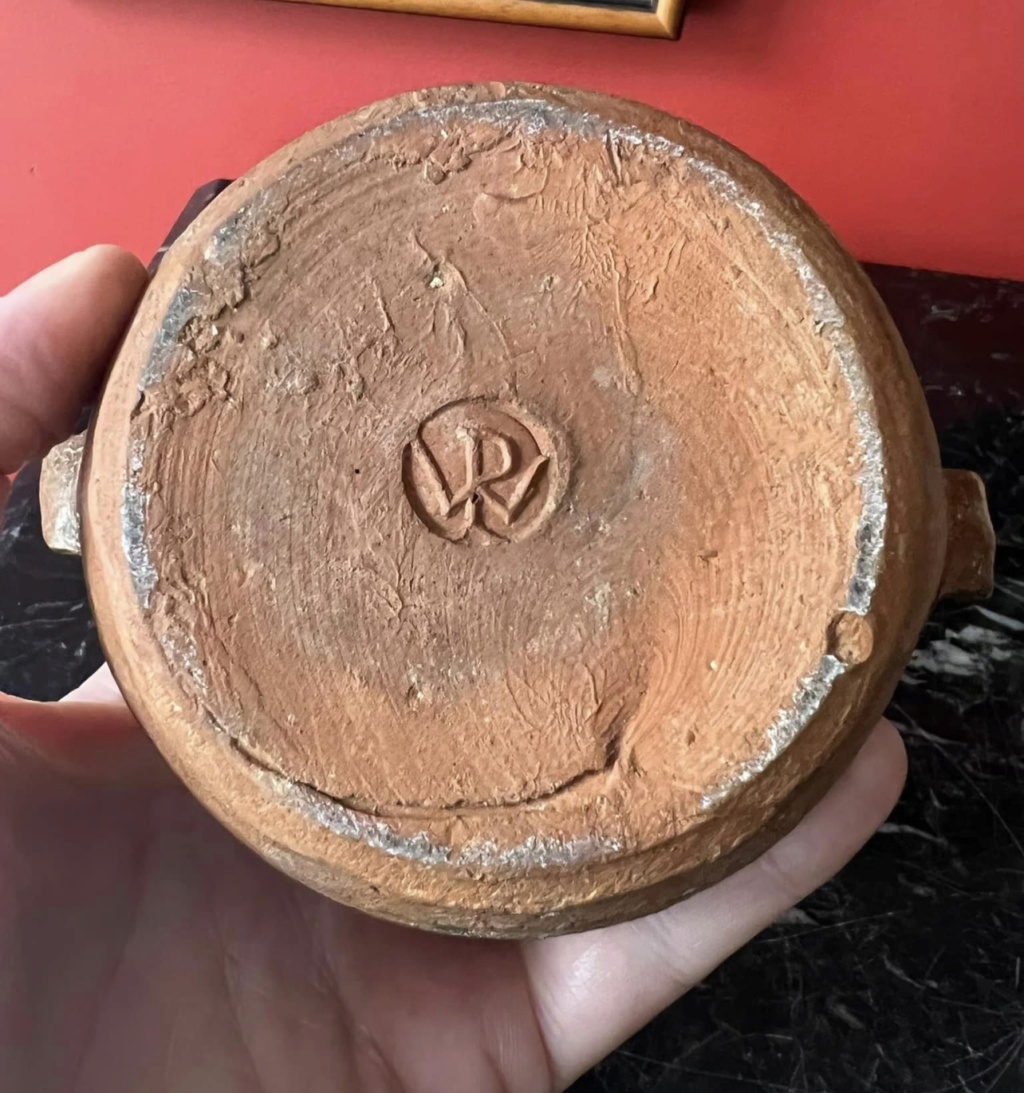 sarah3645




Number of posts

: 93


Location

: Cheshire


Registration date :

2020-07-21




sarah3645




Number of posts

: 93


Location

: Cheshire


Registration date :

2020-07-21



I do not think it is Elijah Comfort or Michael Cardew. That bottom is rather messy and both were professional potters. It has the feel of an apprentice piece. In that case the overwhelmingly likely maker would be Sidney Tustin who joined Winchcombe pottery in 1927 and was apprenticed to Michael Cardew 1930-34. He was a stalwart of Winchcombe pottery and worked there until 1979. As an early Sid Tustin piece, I can see people keeping it in their collection.
Other possible but probably less likely, are Sid's brother Charlie Tustin who joined Winchcombe in 1935. Another outside possibility would be Ray Finch himself who worked at Winchcombe from 1936.
The clay is unusual, as generally Winchcombe used a darker red earthenware clay.
If you are interested in Winchcombe the best book on it is WINCHCOMBE POTTERY by Ron Wheeler, from which most of the into above is taken.

philpot




Number of posts

: 5104


Location

: cambridge


Registration date :

2010-11-06



Many thanks really interesting, learning all the time

sarah3645




Number of posts

: 93


Location

: Cheshire


Registration date :

2020-07-21



Its an interesting piece. But it is a bit like pre-war St Ives earthenware pieces. Unless they have a personal mark, the maker is always guessing work by style and form. Hence this probably being an apprentice piece. Because of its style and faults it is not a perfect professional piece, and would probably not have been sold at Winchcombe. More likely to have been kept as a souvenir by a developing apprentice. Hence its survival, which is rare.

philpot




Number of posts

: 5104


Location

: cambridge


Registration date :

2010-11-06



Yeh I agree. It's a sweet little piece though. Many thanks for the information

sarah3645




Number of posts

: 93


Location

: Cheshire


Registration date :

2020-07-21




philpot




Number of posts

: 5104


Location

: cambridge


Registration date :

2010-11-06



You might also like to have a look at Ebay under Winchcombe pottery. There are always a load of pieces on there from various eras

philpot




Number of posts

: 5104


Location

: cambridge


Registration date :

2010-11-06




sarah3645




Number of posts

: 93


Location

: Cheshire


Registration date :

2020-07-21



---
Permissions in this forum:
You
cannot
reply to topics in this forum