+3
NaomiM
ppcollectables
Roobarb
7 posters

Roobarb




Number of posts

: 465


Location

: UK


Registration date :

2020-07-03



You will sometimes see pieces of decorative pottery that may have a label that says they are not food safe, it is likely that in the majority of cases the manufacturer is just 'covering their ar** ' as they haven't gone to the expense and bother of having a piece officially tested to whatever the appropriate std is for a retail item. A normal glaze fired at high temp should surely be food safe as it should be chemically unreactive with all but the most aggressive chemicals. Any problems are where the glaze is flaking or damaged and likely to come away and be ingested, then it may depend on what chemical elements are in the glaze. The problem elements - and then they would probably have to be in soluble form - would include things such as barium, cadmium, chromium. I used to be a paint chemist but that was a while ago so I am only offering my thoughts but there is probably a much more definitive answer out there - somewhere.

ppcollectables




Number of posts

: 378


Location

: surrey/hants border


Registration date :

2009-05-31



Raku is rarely food safe or even waterproof. Avoid using any matt glazed pots that have bright blue, green or red glazes. And avoid glazed pots with bright coloured over painted enamels (ie, the colours aren't underneath a transparent overglaze. In all these cases the chemicals making the colours can leach out and some are toxic.
As for your pot, it should be fine

_________________
Carrot cake is just fake cake
wash everything well as you don't know what has been put in it !!
Thank you all very much for you replies. I find lots of things I think would great fruit bowls and then stop and wonder if it's safe - so this is all really helpful! Interesting to know the not for food use labels are often because they've just not been tested, also I didn't know that about Raku. Yes, always give it a good wash - never know what someone's used it for :)

Roobarb




Number of posts

: 465


Location

: UK


Registration date :

2020-07-03



Poisonous Lead glazes are common in older domestic pottery, made before we fully realise to damage they do. Very much so in earthenware.
An interesting link
https://www.lakesidepottery.com/HTML%20Text/Tips/About-lead-in-pottery-or-ceramic.htm


philpot




Number of posts

: 5295


Location

: cambridge


Registration date :

2010-11-06



Does not mention finished colour? Is not medieval pottery green if it contains lead? Can it be in other colours?
Langley Mill pottery was one that often back-stamped "Leadless glaze" on their pots.
I did mention some time ago, though I can't seem to find it now,
Midwinter Stonehenge "Nasturtium" had a bright yellow flower on the decoration.
The rumour, correct or otherwise, was that anyting acidic put on the plate could leach
out the highly poisonous cadmium used in the glaze pigment.
Thank you for the link Philpot, that's an interesting read. Also interesting about Raku, I watched the Pottery Throwdown Raku episode last night, never realised when watching in the past all the lovely Raku bits they made were more or less display pieces.
I did wonder about this dish of mine, believe it's quite old and so never sure whether it should be used...
https://www.20thcenturyforum.com/t27986-dish-made-in-france-with-bird-mark-ccf-cigogne#197378
I've also read that matt glazes aren't particularly food safe and with the broken bubbles on the attached piece I've aired on the side of caution...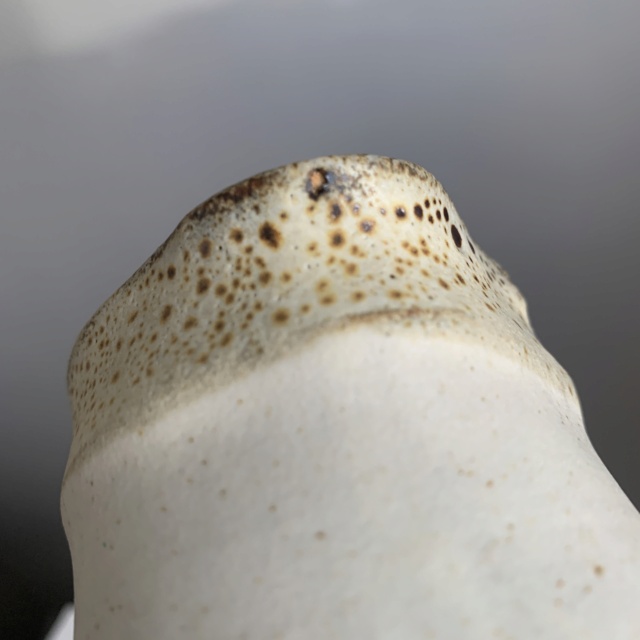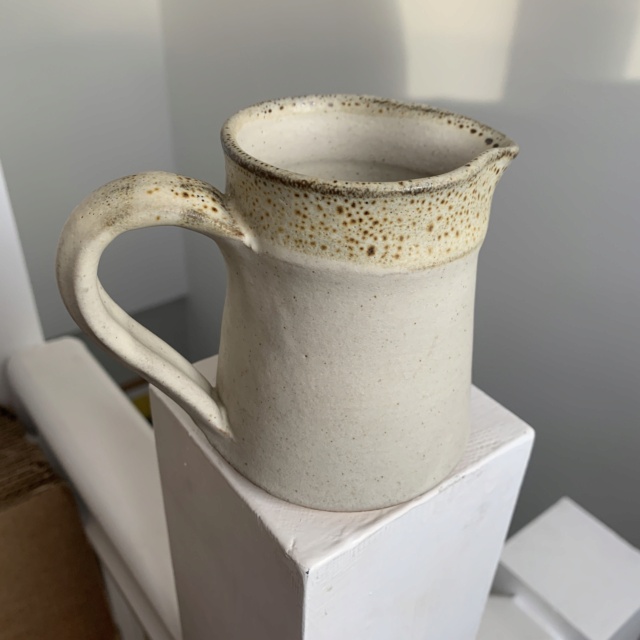 Roobarb




Number of posts

: 465


Location

: UK


Registration date :

2020-07-03



---
Permissions in this forum:
You
cannot
reply to topics in this forum