We've just inherited these from my Uncle. All were bought in Manchester at Malcolm Bishop's gallery in 1969 or 1970. I think all are teak. The table is circular, 4ft wide, but splits in half to take 2 solid extensions. The runners for that split are stamped Rosengaarden, although table is not necessarily by him and I cannot see any Rosengaarden tables like this one. There is a similar G Plan table but I'm guessing that theirs wouldn't have Danish extenders? Top of leg detail isn't like anything else I can see (I've been looking for weeks on and off !). The dining chairs are also a puzzle: may be same designer but are unmarked. They've pegged sides like an Erik Buch design, but there the similarity ends. Unusual profile to the back supports - "U" shaped. Joints are very good quality. 'Leatherette' seats show virtually no signs of wear after 50 years of use. A Sideboard bought at the same time was by Dyrlund designed by Henri Rosengren Hansen, but I can't see any other connection with these items.
Unfortunately, the table is too big for our house :-(
Any ideas anyone please?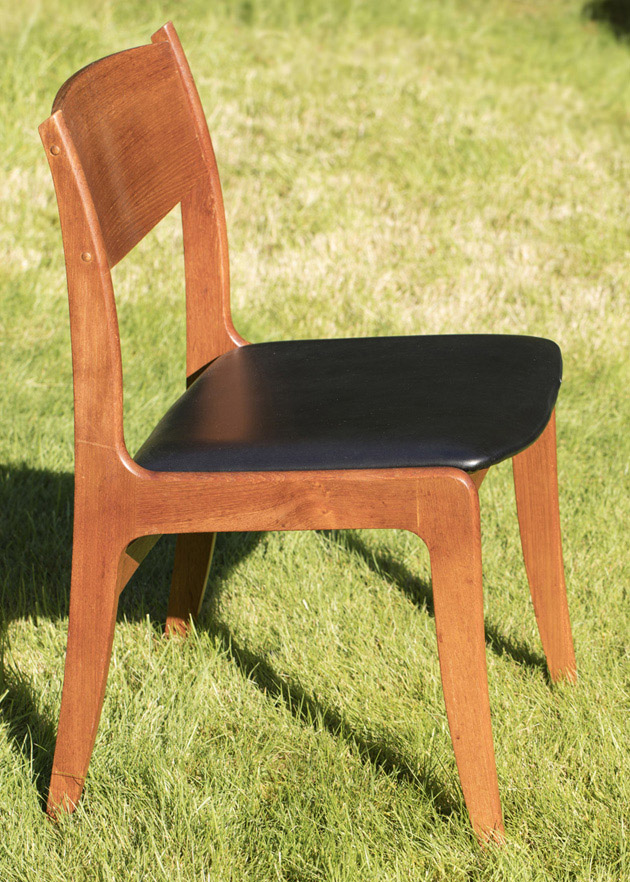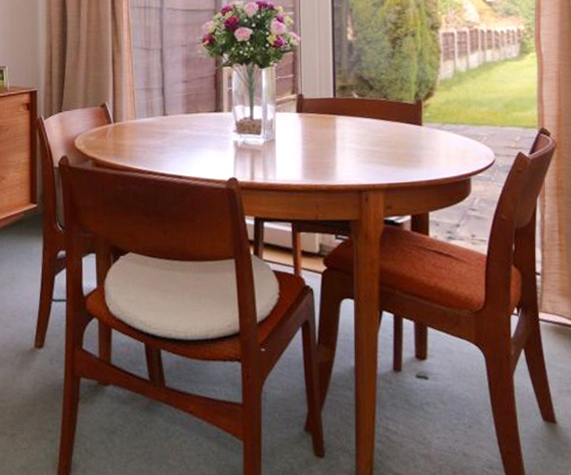 ---
Permissions in this forum:
You
cannot
reply to topics in this forum