After comparing it with other pieces I thought this was Padarn Pottery, Wales, but someone has told me its not because 'they always mark their pieces'. Well that depends on how dry the clay is when they stamp it, but admittedly I haven't seen one of these vases with a stamp.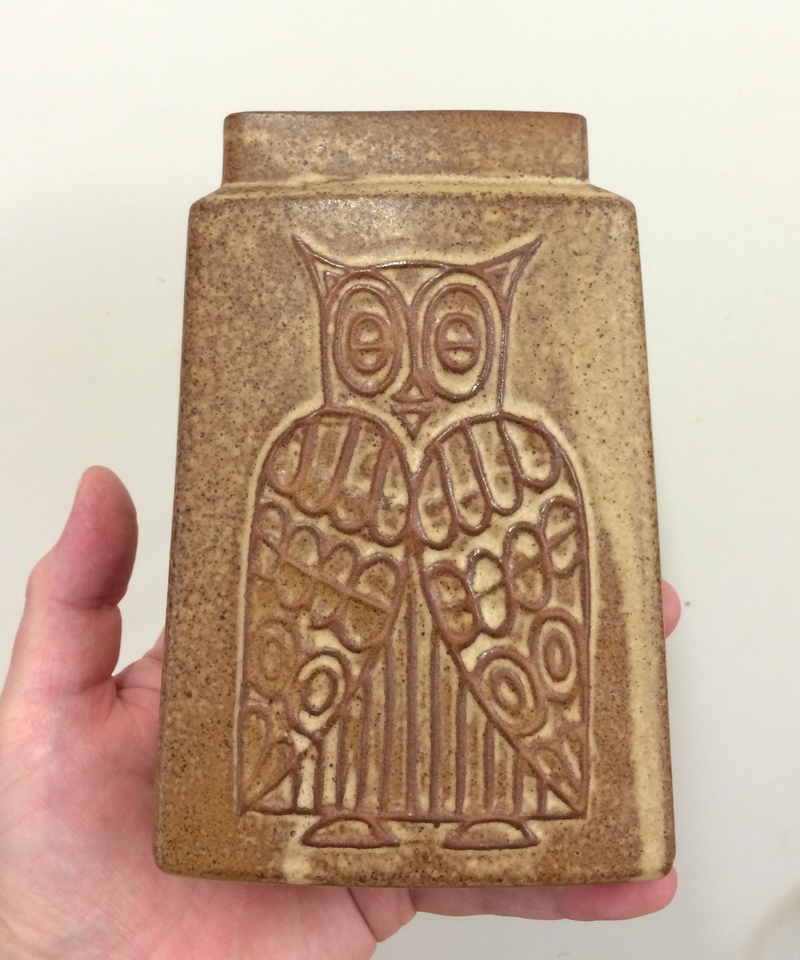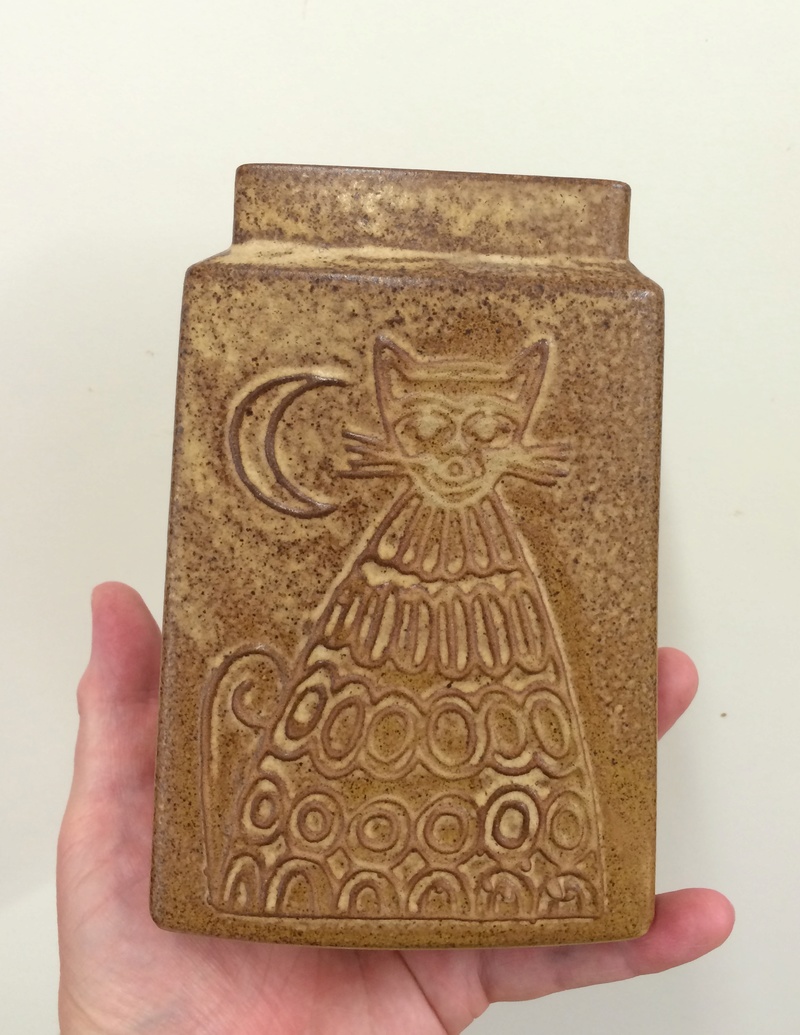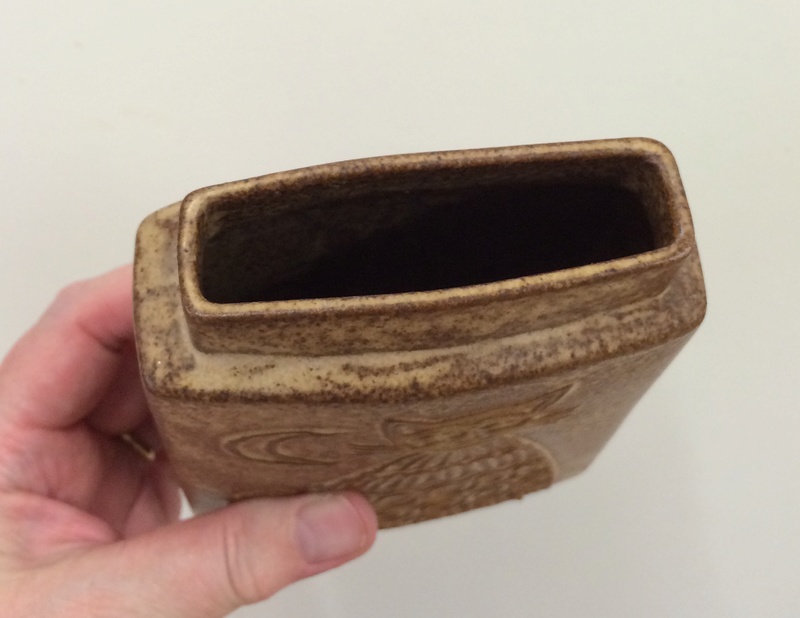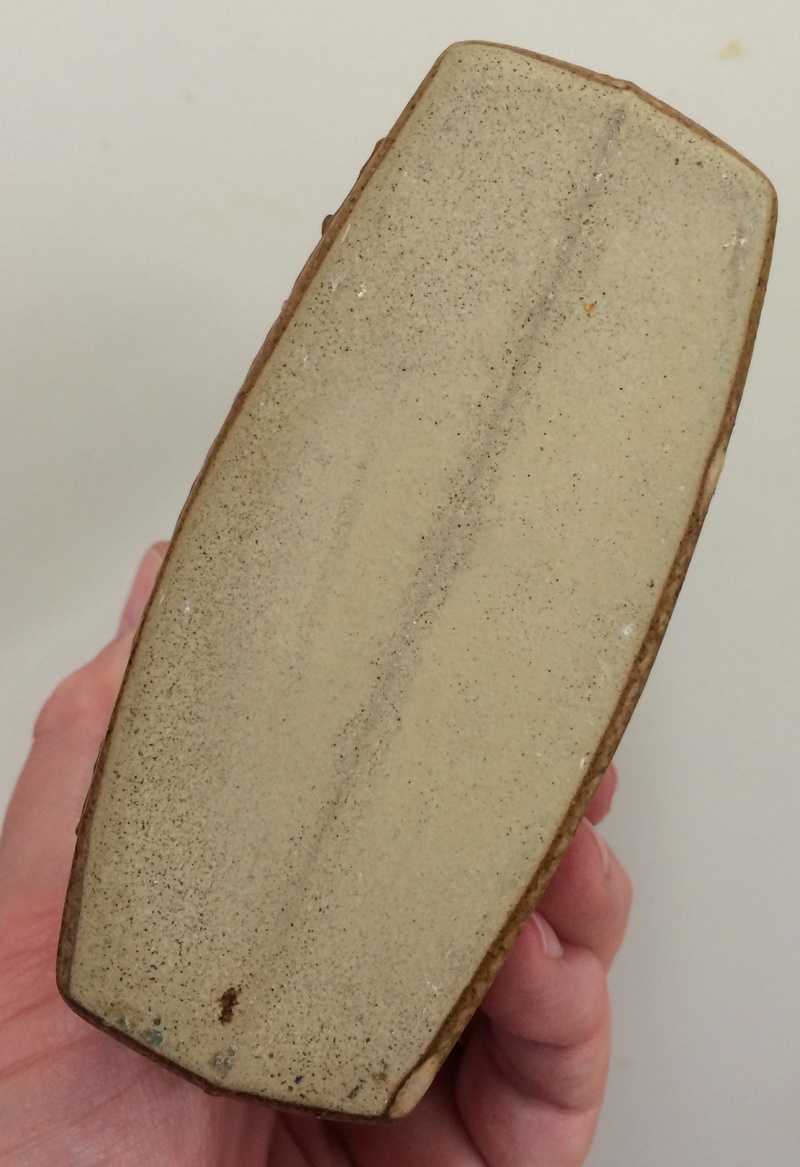 Last edited by NaomiM on May 29th 2017, 12:41 am; edited 2 times in total

_________________
Carrot cake is just fake cake
its moulded so couldn't be stamped howabout Shelf?
Examples of Padarn pottery, which I assume are also moulded

https://www.pinterest.com/pin/175077504243586351/
https://www.pinterest.com/pin/175077504243586350/
https://www.pinterest.com/pin/175077504243586349/
https://www.pinterest.com/pin/175077504243586348/


_________________
Carrot cake is just fake cake
those may be slab vases a moulded piece would be too dry to be stamped (I think ) or the mark could have been made in reverse in the mould
If the mark is part of the mould then it makes sense that their pieces would always be marked
Drawn a blank with Shelf and the glaze is wrong for them

_________________
Carrot cake is just fake cake
---
Permissions in this forum:
You
cannot
reply to topics in this forum