Hi all.
I am pretty good at early 20th late 19th century of art pottery normally but I am stuck on origin for this vase I am showing here.
It carries no marks although one of the children is wearing a paper hat with some fuzzy words. It stands a mighty 19 inches tall and picket up a firing crack to the base when new that some bugger in the past has filled poorly. One of the children also has a foot that needs putting back on *(I have it). It has all the signs of a very well made item of art pottery with a fair amount of age.
It was sold as possibly Minton but I am leaning towards an origin in France or Austria about 1890-1910
Anyone seen anything like it or would like to offer an opinion?
Thanks all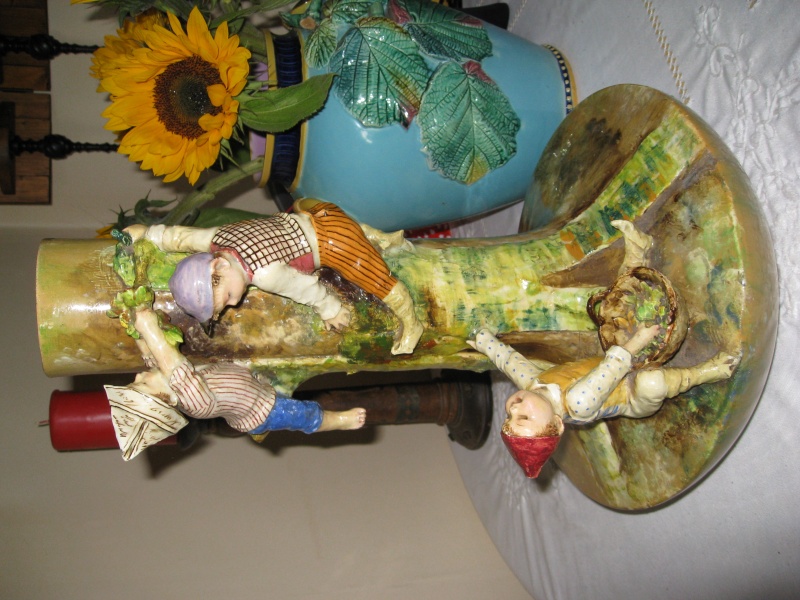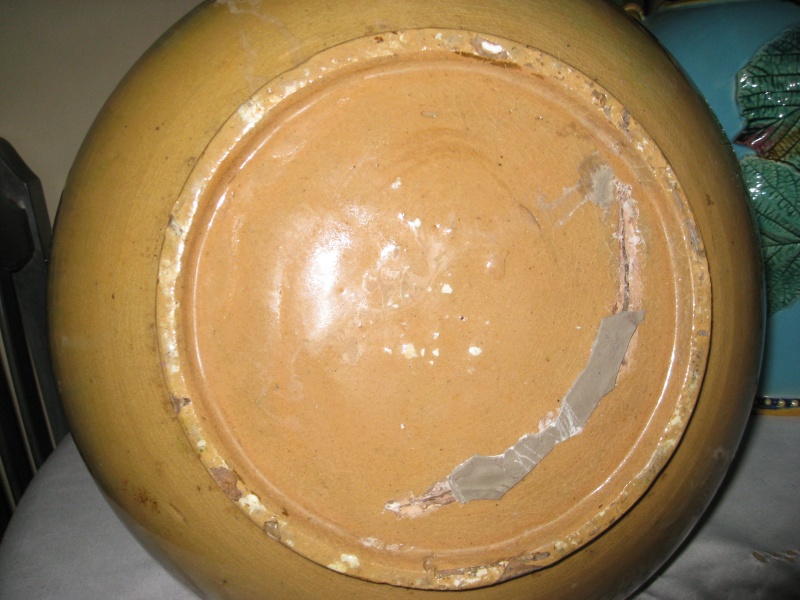 Mordeep




Number of posts

: 850


Age

: 53


Location

: Richmond Surrey


Registration date :

2015-06-05



Could the second word on the second word on the left be
IN
and the last bit on the right a date? Or am I guilty of wishful thinking?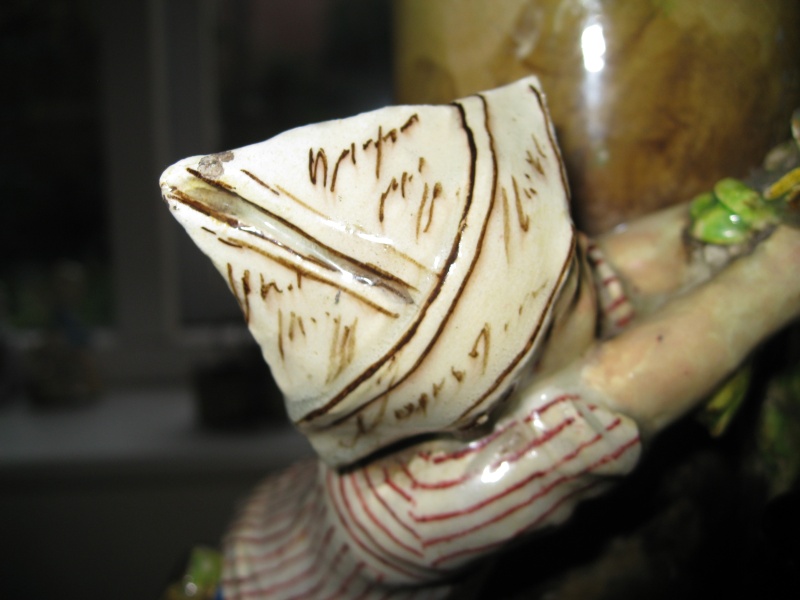 Mordeep




Number of posts

: 850


Age

: 53


Location

: Richmond Surrey


Registration date :

2015-06-05



I love old art pottery and love researching, but this is driving me bonkers - a hat made out of a (news) paper with, I believe, random script like marks, bright almost designer like clothing similar to Victorian style clothes but not the dots and stripes? too well dressed to be Italian type early 20th century children but were they more into cherubs at that time? and maybe its just me but the two aspects - the vase and the figurative work don't seem to jell. Just thought I would add my thoughts - right or wrong - just to add to the discussion. I'm liking the idea of the picnic offering of bananas and 7up :)

debbie32




Number of posts

: 260


Location

: hampshire


Registration date :

2016-01-09



If it is any help the vase was probably bought in or made by a different person at the same company than the artist who decorated it. It was very common back then. The tree part of the vase is painted on with multiple layers of different coloured clays a style of decoration I believe is called Impasto. The children are all individually made and then like the leaves are fixed to the body. Whoever made it spend an age doing those children alone, they are very good. The firing crack I put down to the multiple firings needed to get it all together.
Still no closer to an attribute but someone suggested French so that is now in the mix

Mordeep




Number of posts

: 850


Age

: 53


Location

: Richmond Surrey


Registration date :

2015-06-05



---
Permissions in this forum:
You
cannot
reply to topics in this forum