I saw this in a charity online auction, and I thought it looked interesting and valuable, so I bought it. I looked up the scissors mark and now I know I have an early Ruskin, but I don't know what to do with it. I'm from London, so I want to know if this is rare, and if I should bring it home and sell it in the UK, or should I find a collector over here. What do you think?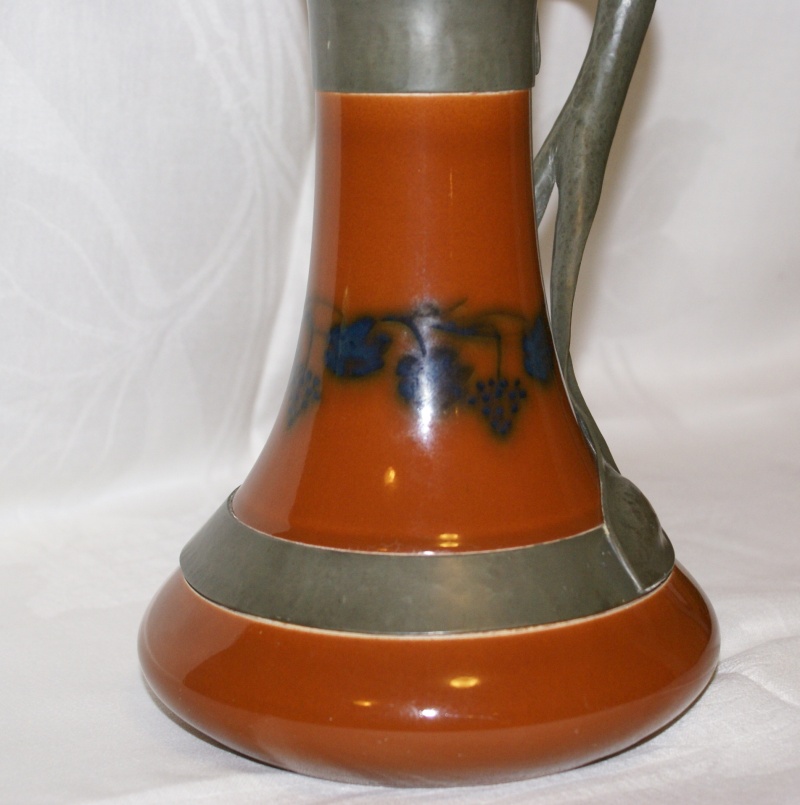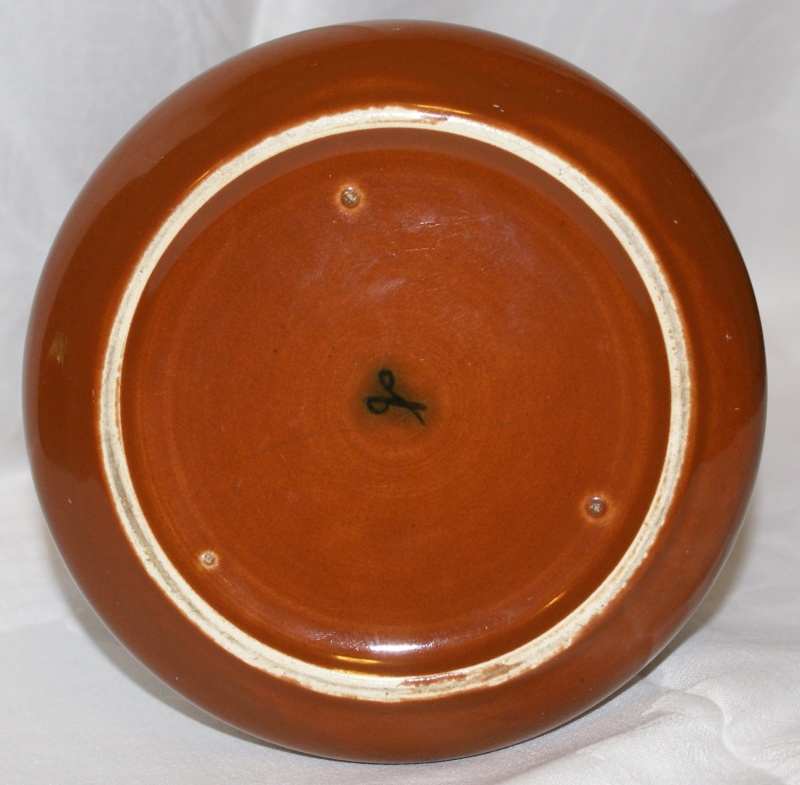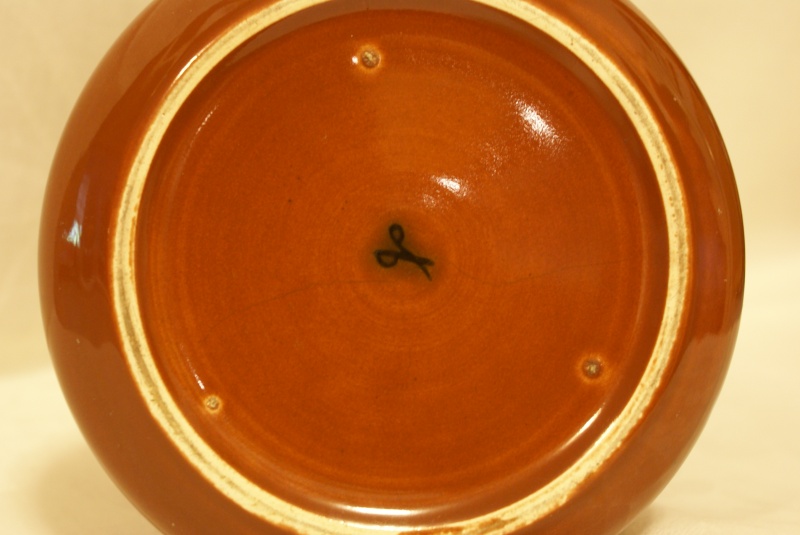 Astrantia




Number of posts

: 2


Location

: Texas


Registration date :

2016-06-05



1) Hi Astrantia - Welcome! Glad you worked out how to post really nice photos
2) You've posted in a strange place - so don't get upset if this post gets moved
3) A search (top right) for RUSKIN will take you here
https://www.20thcenturyforum.com/t4003-ruskin-pottery?highlight=RUSKIN
4) I'm sure someone will answer you questions soon you are in the right place
There must be Ruskin collectors in the US. May be safer to sell it at auction there, rather than risk breaking it on a journey back to the UK. Do Christies or Bonhams have any branches in Texas?

_________________
Just my personal opinion, take it or leave it.

NaomiM

Administrator





Number of posts

: 19266


Location

: Hampshire


Registration date :

2012-05-15



it should fetch a premium in the States due to it's greater rarity
_________________


dantheman

Consultant





Number of posts

: 13746


Location

: Lincolnshire ( the veg patch of England)


Registration date :

2008-02-03



It lools to be a Water jug, and is shown in the 1905 catalogue here:

http://ruskinpottery.org/the-lost-catalogue
Thank you all for the replies.
1) I was a little worried that the pictures might be too big, and I messed up posting it to the right place because I clicked on the wrong thing and lost the original post.
2) There is a Christie's in Dallas. An email address and a name anyway. I did look up auctions in Texas; I found Coca-Cola memorabilia, tractors and oil field stuff. I will send an email to the Christie's rep.
3) There are at least two museums over here with Ruskin Pottery collections, one of those being the Metropolitan in New York. The V&A also has a big collection. I have not seen this jug in any of the online information about those collections, which made me wonder if it is quite rare.
4) Thank you for the link to the lost catalogue. Yes, there is my little jug, although I shouldn't think it holds much more than a pint. I suspect an ale jug would have been a lot bigger!

So, the pot had grooves cut into it before firing, and the pewter handle was added after. Does anyone know what kind of glaze this is? Is it lustre?

Astrantia




Number of posts

: 2


Location

: Texas


Registration date :

2016-06-05



Hi Astrantia
It's a nice Ruskin you have there. The glaze could be described as souffle but these early decorated items tend not to be labeled by the glaze but design. It is an uncommon item with the pewter addition but it's not unusual to find Ruskin in America. He sold an awful lot in the states. Insurance value in England would be something in the mid hundreds. The truly high values on Ruskin are exclusively for the high fired stoneware items.
I am sure an auction house could sell it for you but I would expect half of the hammer price to be swallowed up in charges at this level. A certain online listing site could be the place to sell it, though American export charges would hurt its global appeal. If it was mine I would look for the largest antique fair in your area and pop along. A private sale to an arts & crafts dealer will probably get you the best return.
Oh and the design should give you a big clue of its intended use by the way. It shows grapes = wine

Mordeep




Number of posts

: 852


Age

: 50


Location

: Richmond Surrey


Registration date :

2015-06-05



Good afternoon

Do you still have the Ruskin with pewter mount Jug

Thank you

ctocbasketball




Number of posts

: 2


Location

: West Midlands


Registration date :

2018-09-03




---
Permissions in this forum:
You
cannot
reply to topics in this forum