?
I don't do glass but found this in a charity yesterday. It does have age scratches / ware so not new.
Is it a fruit bowl ? Age? It's not marked just he ground pontil. 230mm x 80mm
Is it Loetz 'Papillon'
https://www.google.co.uk/search?q=Loetz+%22Papillon%22+Pattern+Iridescent+Glass+Vase+Bohemia,+1899-1905&espv=2&biw=1680&bih=963&source=lnms&tbm=isch&sa=X&ved=0CAYQ_AUoAWoVChMI76SE36m6yAIVScAUCh0K2gdX#imgrc=_
http://www.webteek.com/clementsantiques/show.php?cat=1335&prod=2019&xh=22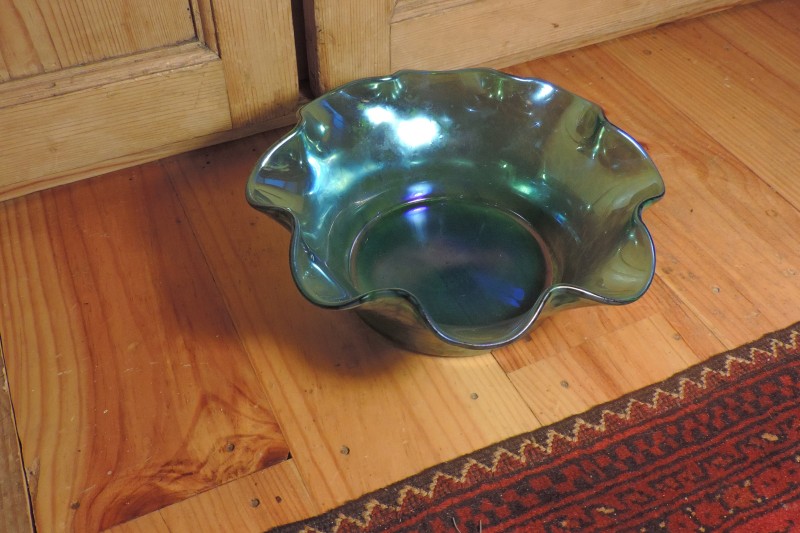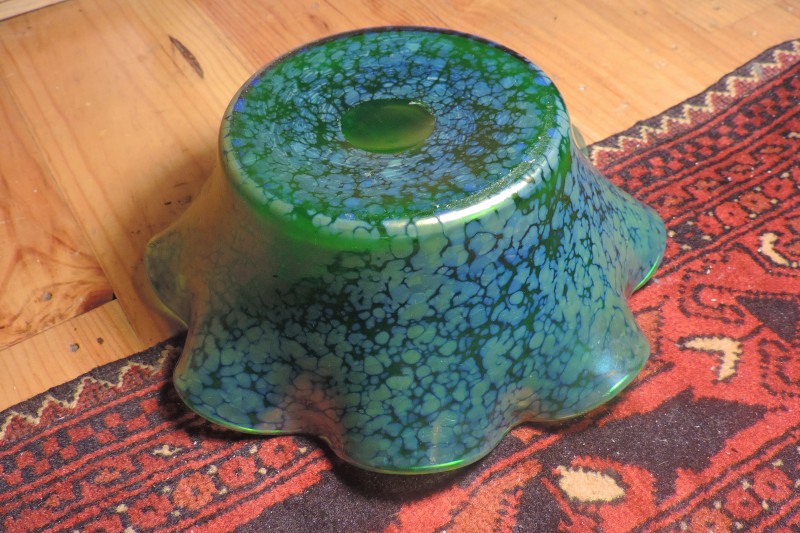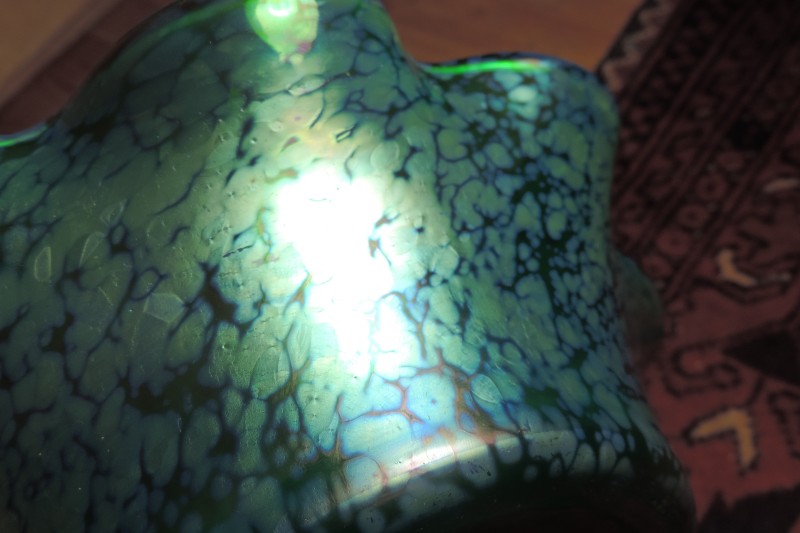 http://www.kralik-glass.com/frametemplate.html

Link Christine posted
http://loetz.com/decors-a-z

Another great resource
FYI from Loetz.com - Very helpful and kind people!


Thank you for contacting us. I agree with your assessment. This is a Loetz Crete Papillon bowl. The size of the spots and the iridescent interior indicate that is was most likely made after 1918. If you look closely (shining a LED light also helps) you may find an oval "Czech-Slovakia" acid mark on the pontil.

Kind regards,

Deb Fitzsimmons
Loetz.com
Wow 22, If only everyone was that helpful.
Yeah, and if only they bloody etch signed their work rather than using a paper sticker!


So there is no mark then?
---
Permissions in this forum:
You
cannot
reply to topics in this forum