A friend gave me this in the week. I think it was a car boot find, but she didn't want it as it has a large crack through it.
Don't know how old this one is, but similar ones have been found in the 15thC Hoi An shipwreck.
This one is too big to be a scholars piece. More likely it was used in temples or other ceremonies.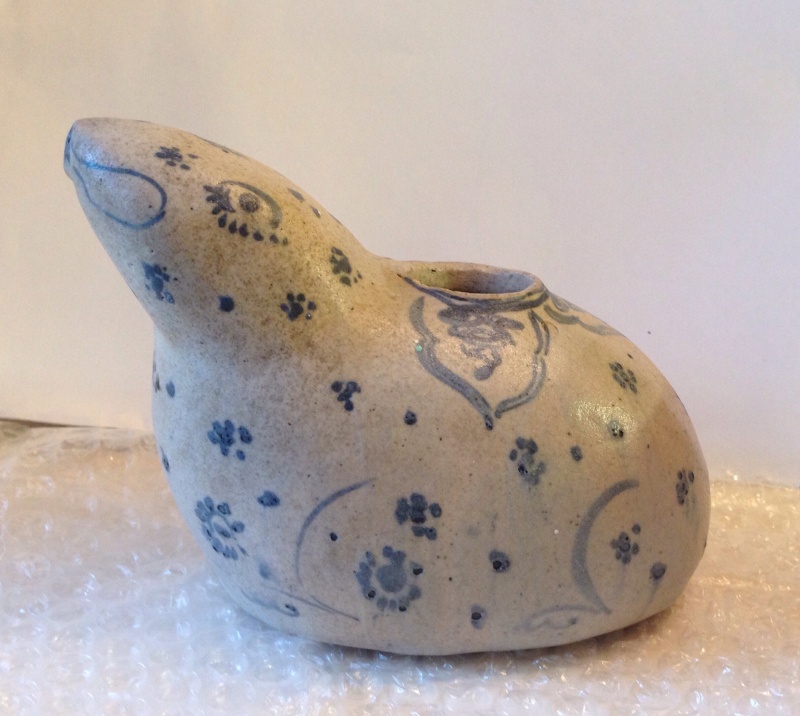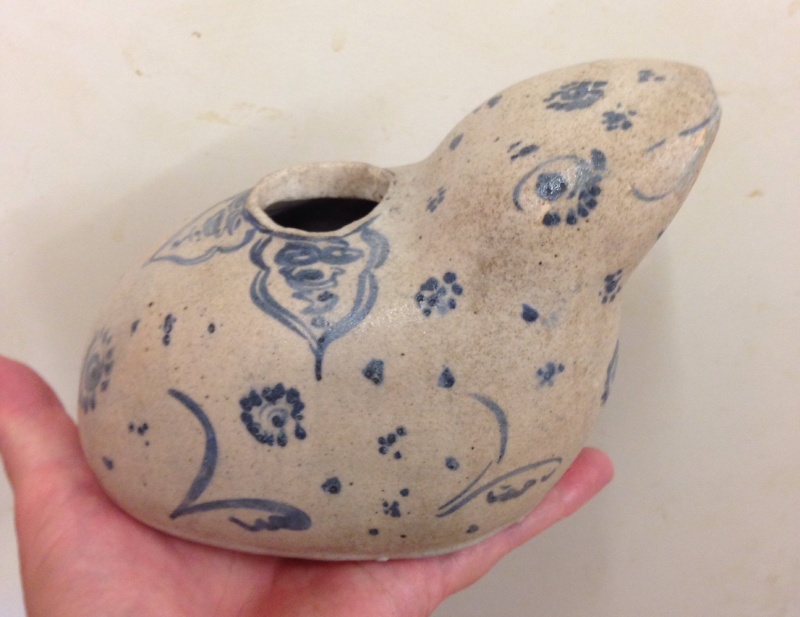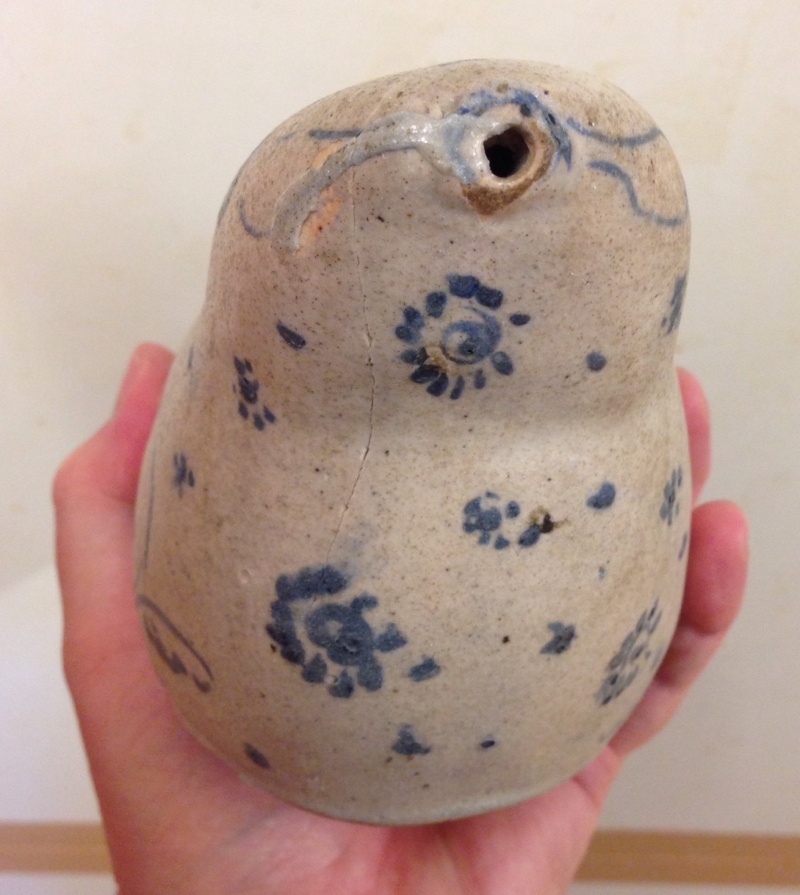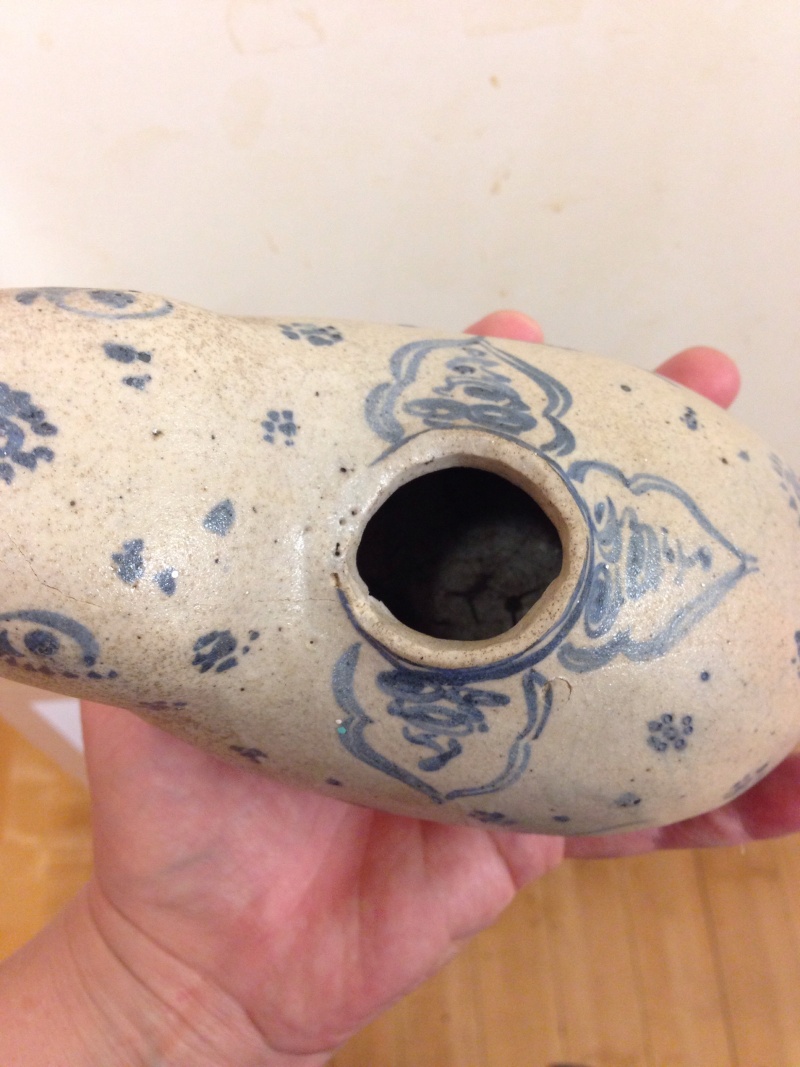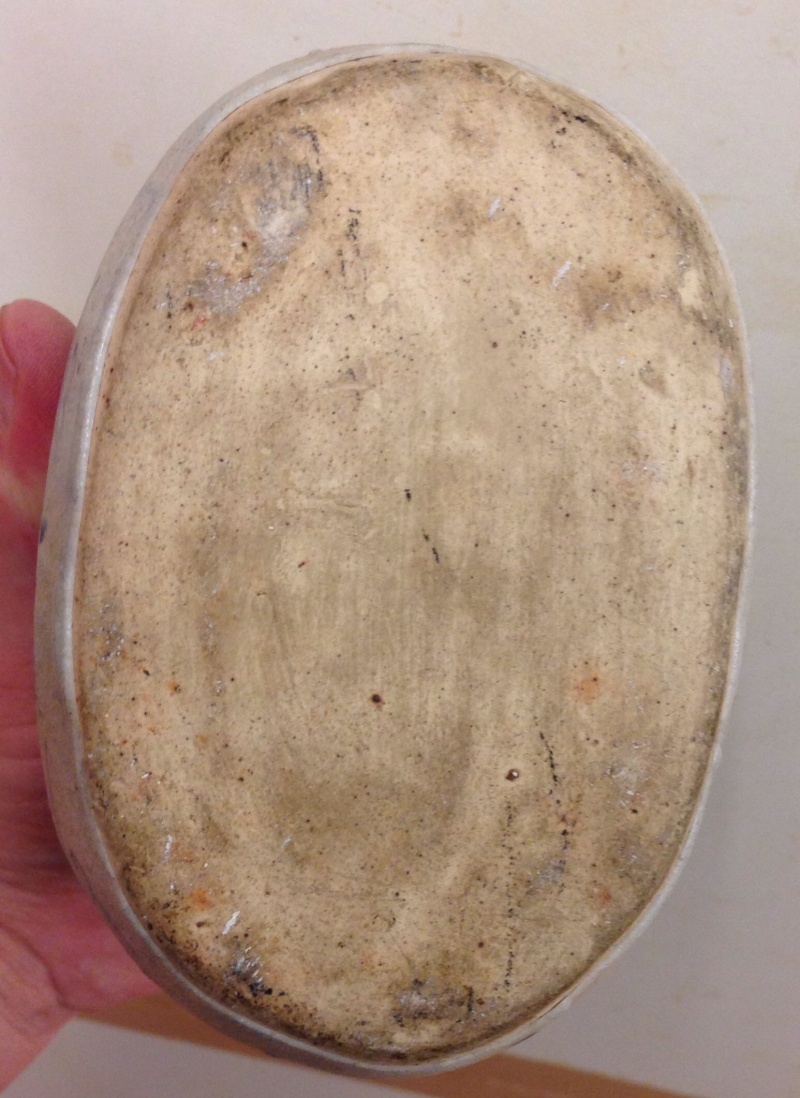 _________________
Carrot cake is just fake cake
I've had bits and pieces and sold them. Hio An (mid- to late-15th century) and Tek Sing wrecks 1822. Their cargo was massive! Those two normally have the labels still on the base from the auctions. Each piece was lot numbered. Looks right to my novice eye - is there any water damage - crustaceans deposits etc?
This one has it's sticker

http://www.londoncoin.com/shipwreck/hoi-an-hoard/3955/ceramic-bull-water-dropper/#sthash.VMjspaoL.dpbs
No obvious signs of it being in water although it is cleaner than expected if it dates from the 15thC. Some paint splashes so it could be a couple of generations old.

_________________
Carrot cake is just fake cake
---
Permissions in this forum:
You
cannot
reply to topics in this forum