After his retirement from Denby pottery in 1983, Glyn set up his own studio pottery at his cottage near Derby.
I have had a couple of examples over the years. Some are very similar to the typical Denby "Glynwares".
With his trademark signature, but a slightly duller, matt finish, and using a pinker stoneware clay, this 2.5 inch
chawan, has banded decoration with a deep blue centre.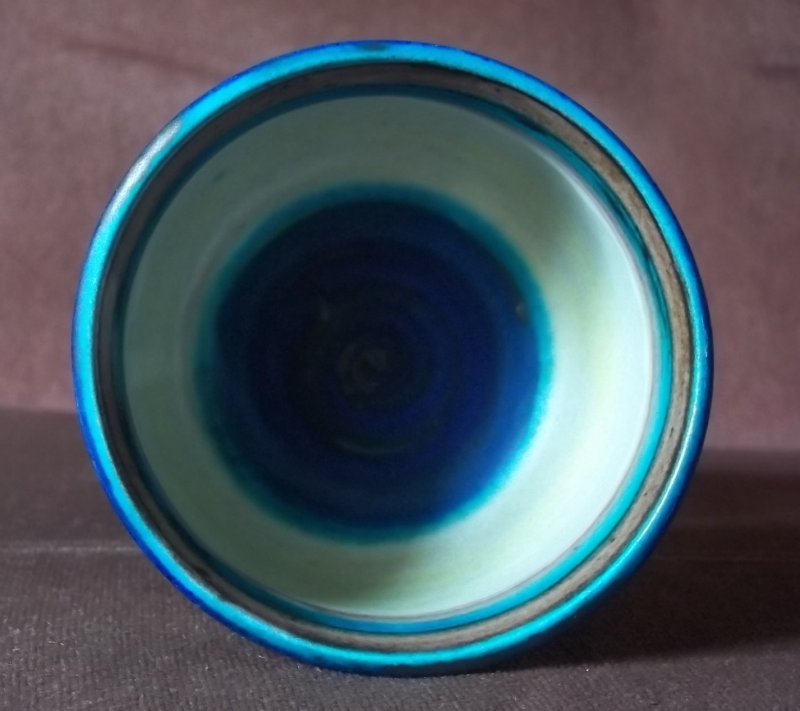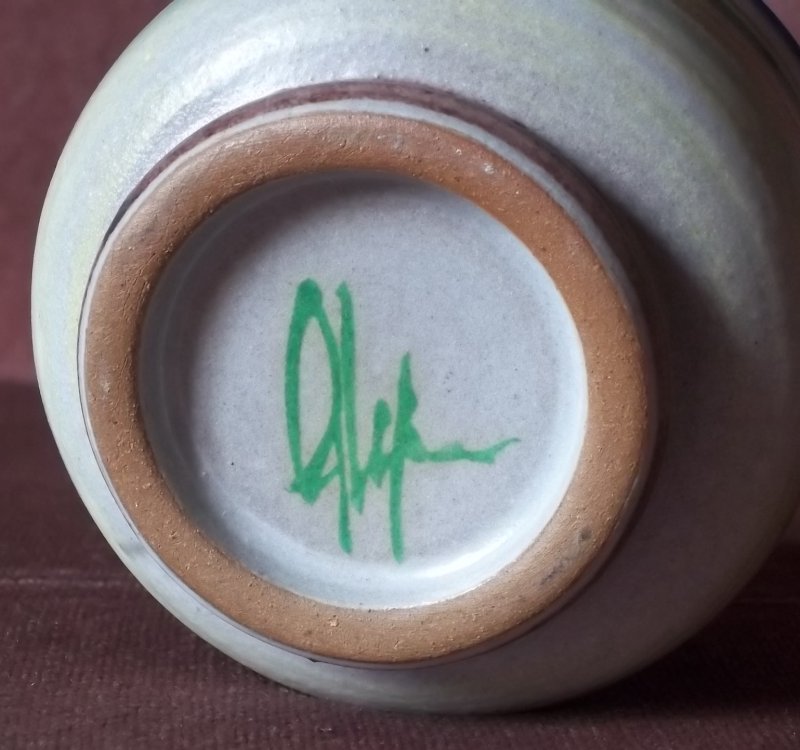 Last edited by denbydump on August 19th 2017, 8:16 pm; edited 1 time in total (Reason for editing : tidying)
OOPS! someone changed the thread spelling!
I've never been convinced the books are correct on the "Colledge" spelling.
Would Albert, Glyn's father, allow thousands of pieces out of the pottery
with his surname misspelt? not sure.
I don't currently have any signed "Glynbourne", but I will try to find a piece to photograph the signature.
Albert's facsimile signature on a Greenwheat plate. Clearly no "d"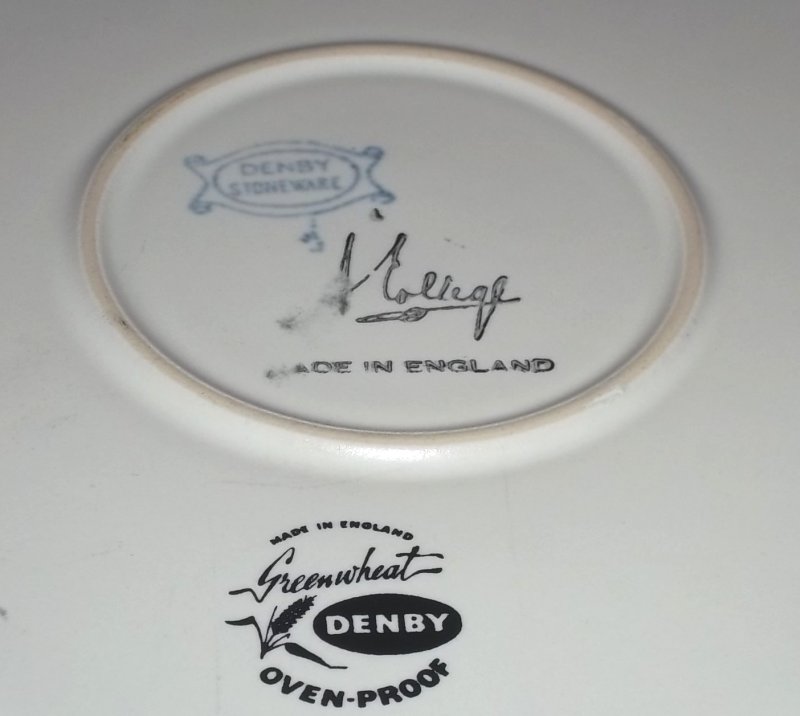 My fault, Denby. Ive added College but if it's the same Glyn Colledge then it makes it easier to search with both names in the title.

_________________
Carrot cake is just fake cake
Banged to rights Naomi! but yes I agree.
I'll let you know about Glyn's signature when I find a proper piece.

Phew! I tought my few shreds of kudos as a Denby "expert" had instantly gone down the toilet!
My Cheviot ware dish, undoubtably signed by Glyn with a "d". so I'm just not sure
why he and his father would use different surname spellings.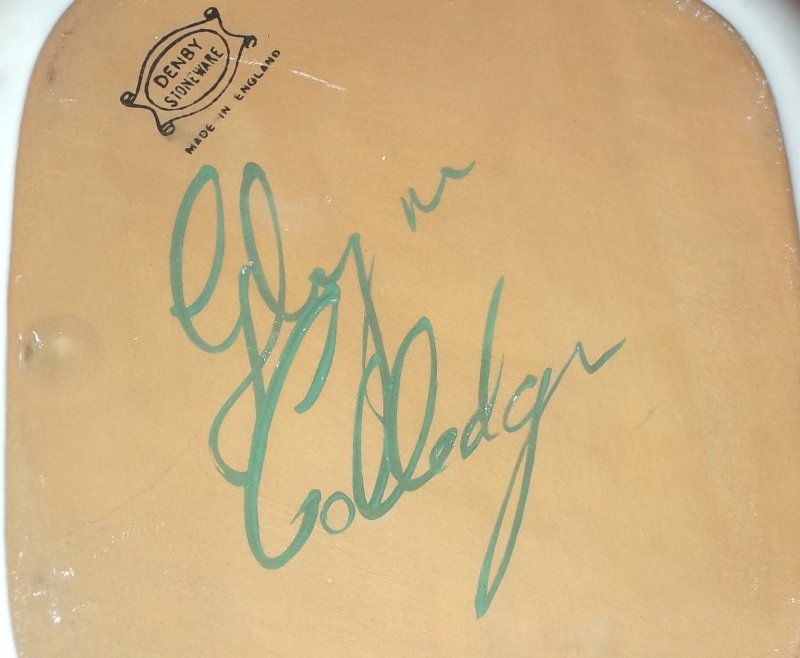 Please leave this thread just for Glyn's home studio work, and NOT his designs while he was at Denby Pottery.
---
Permissions in this forum:
You
cannot
reply to topics in this forum