I have had this plate a year and with no marks have struggled to ID.
Its hand painted and has a metal band around the edge.
Please can anyone help.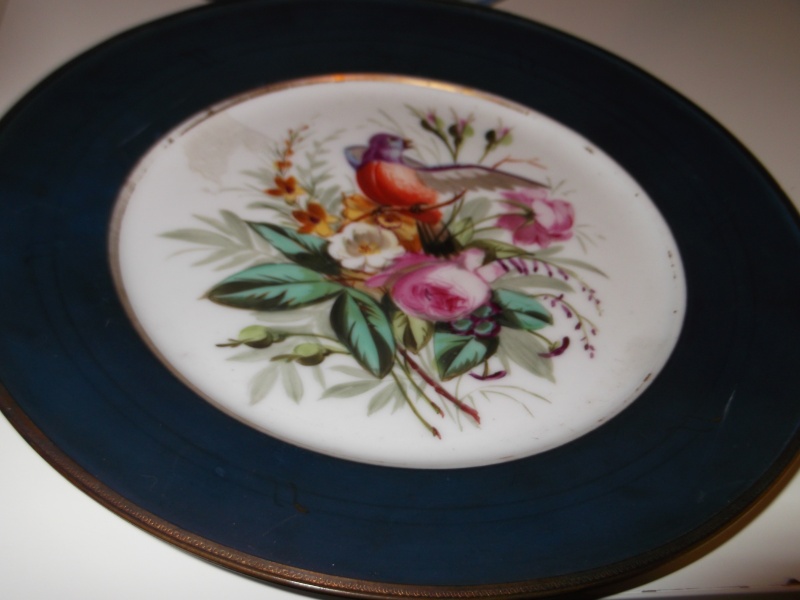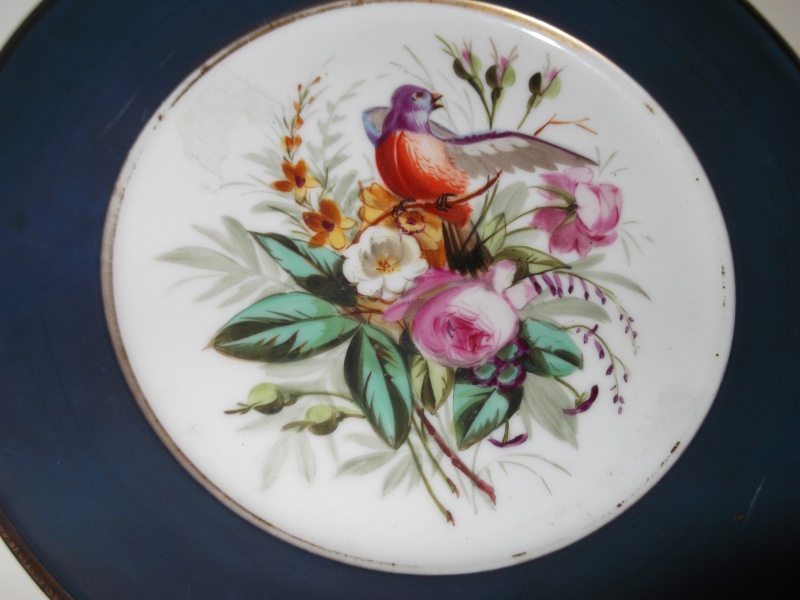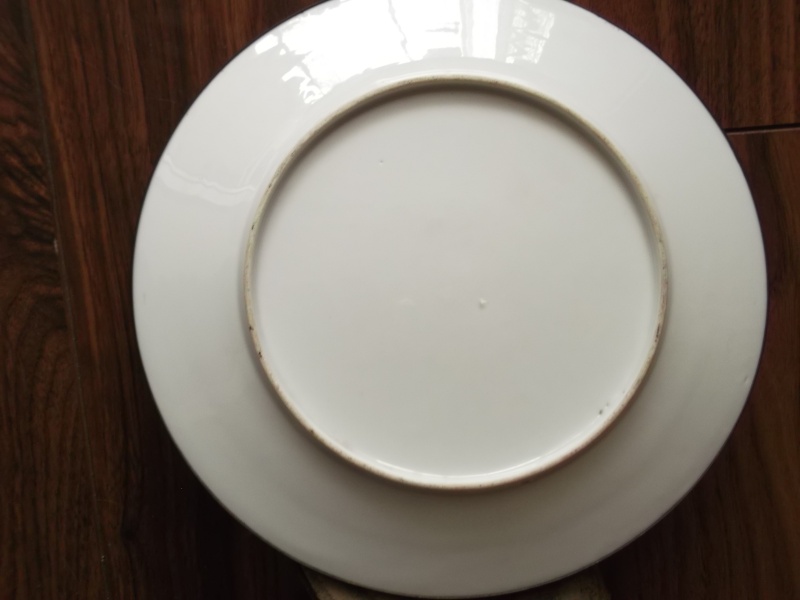 Guest

Guest





At first sight I would have said 19th Staffordshire or Dresden, but I've seen metal bands on porcelain from Hong Kong and the decoration looks a bit like something I saw from Singapore so it might be oriental. Bistoboy's the man to ask.

_________________
Carrot cake is just fake cake
Thanks for your thoughts Naomi : )

Guest

Guest





i'm flattered that Naomi thinks i'm the man to ask, especially as i think she was probably right with her first sight suggestion of 19th Century (mid-late). The teal/emerald colour of the leaves has a 1950s feel about it, as do the rather loose brush strokes, but you do find similar on some Victorian pieces too and the fact yours is handpainted and gilded would make me lean towards 19thC. Could be Staffordshire or continental.
Thanks Bisto' for taking the time and really appreciate your help : )

Its a mystery and knackered but I love the bird in the painting.








Guest

Guest





What's not established, is it porcelain or earthenware?
Can you shine a strong light through the white area Zip?
Thanks Denby but I honestly cant tell the difference , I held it up to a light and can see the pattern though the back but then tried it with the rectangle Staffordshire bowl which Im told is earthenware and I could see the pattern on that.

Oh dear I need to go to an antique shop or something and see if I can learn the difference.

the plate is 8.75" diameter. Cheers



Guest

Guest





I shall demonstrate, in a darkened room. A china plate shows the light coming
through, whereas a similar thickness earthenware plate doesn't. You must get
one of these little white-light LED torches Zip, they are only a couple of quid,
and very useful when going out buying.

Thanks DD I will get one tomo and give it a go : )

Guest

Guest





The light shone through, so its porcelain.

Guest

Guest





---
Permissions in this forum:
You
cannot
reply to topics in this forum