Initially thought these were Desvres, but the marks don't seem to match any in my book.
I still think French, but could be from anywhere.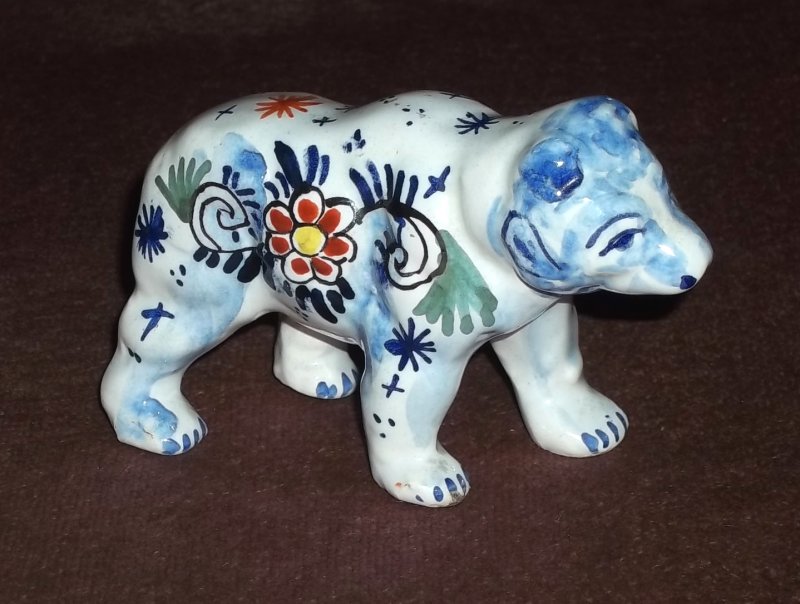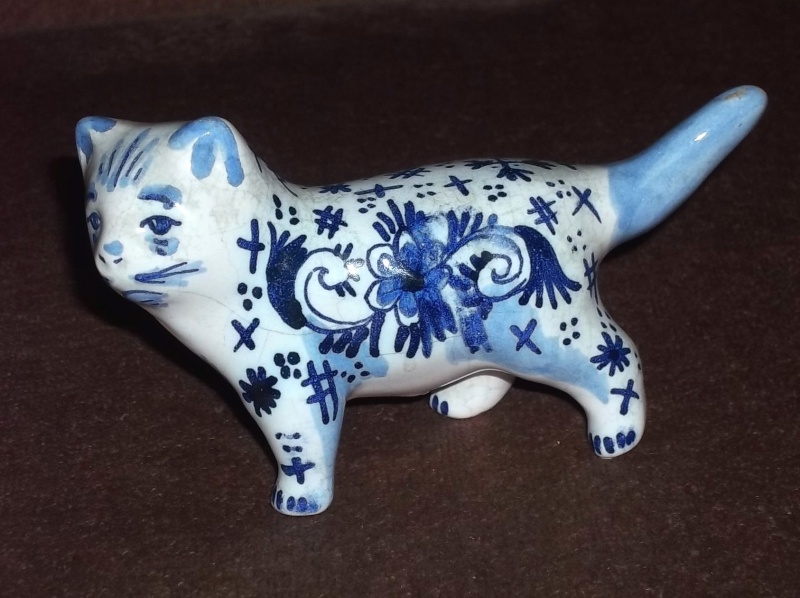 I've come across a few of these - once saw an almost complete set at a Fair a number of years ago which had belonged to a Welsh lady. I think they were c.1900. I knew what they were a few years ago but I've lost the info since then. I vaguely recall them being French and the maker having the initials GV, but I could be wrong.

_________________
Carrot cake is just fake cake
There is a hippo with the same decoration as the bear with the following attribution:
"I am confident is DESVRES French faience. In the book , C'est Du DESVRES by Francois Piton, it describes how DESVRES copied the Delft figurines, even to the marks."

_________________
Carrot cake is just fake cake
Well ok, I've found that passage in the book, but no (copied) marks anything like these.
You may be thinking of Gaetan Level, which is the nearest, but not quite, if you know
what I mean. These cryptic marks are a nightmare.

The colours and background white are cooler and bluer. The decoration is cruder, and
then there are those distinctive "asterisks" and Xs, so I am thinking elsewhere.
---
Permissions in this forum:
You
cannot
reply to topics in this forum