I know everyone thinks this is Briglin, and I bought it as Briglin, but I have my doubts now. Lots of little things make me think it's not Briglin.
Could it possibly be Llangollen pottery? 
Unmarked. 200mm high
https://www.20thcenturyforum.com/t2200-llangollen-studio-pottery-wales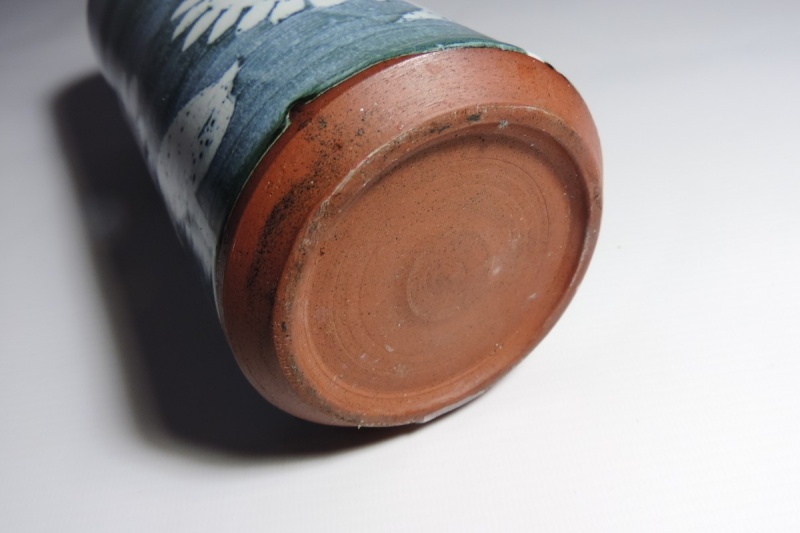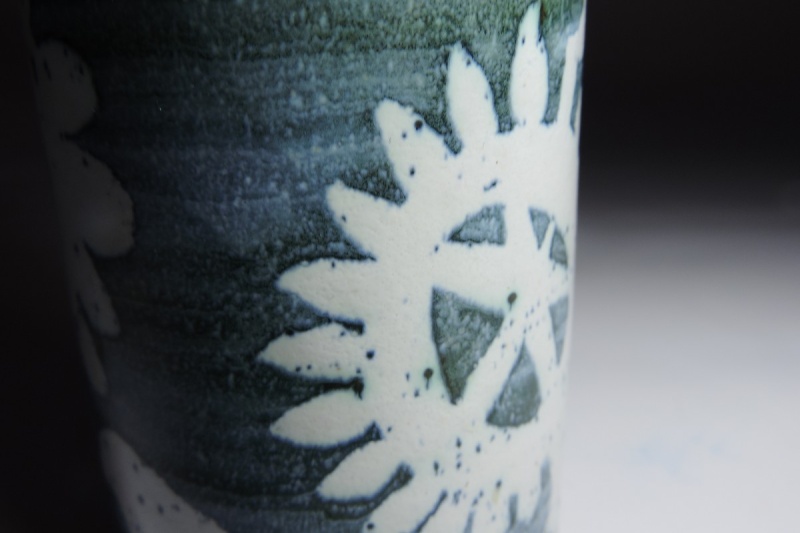 it's possible , might also be Wold  

big ed

Consultant





Number of posts

: 12160


Age

: 67


Location

: UK


Registration date :

2008-03-22




_________________
Carrot cake is just fake cake
Well I know you're the expert, but it looks like briglin to me.
I'm sure I have some with those same colours, but i'll have
to dig them out to see if they are marked or not.
The base looks similar to the recent "BRIGLIN POTTERY TEA SET (MILK JUG, SUGAR BOWL & 6 x CUPS & SAUCERS)", which has the Briglin stamp.
Plus there is this Briglin one -
https://www.20thcenturyforum.com/t263p30-briglin-pottery-london#49586
Tbh, the Briglin wax resist patterns are more variable and decorative than the Llangollan ones, and they have the white glazed inside which I'm not seeing much of in the Llangollen ones, so I'd be confident of placing it in Briglin.

_________________
Carrot cake is just fake cake
Thanks all. I'll do some research into Wold and Naomi yes it does look very similar, unfortunately I'm missing inside and base photos for the Llangollen.

I've got twenty or thirty large Briglin vases and when I put it with them it just seem odd. One of the biggest points is that it's flat as a pancake. No sgraffito, just wax resist with an odd 'cog like' pattern I've not seen before and the glazes are thin, not drippy.

Probably never know unless a similar marked piece turns up.
There are those oddly flat Briglin ones with the ink stamp on a glazed base. Maybe it's from that line?

_________________
Carrot cake is just fake cake
Perhaps what's throwing me is that it's not very well done. It's wonky and the decs are dodgy.

Those blue inks marks under the galze are late 50s. Alan Pett mentioned that there were still in use in the mid 60's when he joined. So you will find them on white clay = late 50s or then the groggy red clay for the early 60s. Either way they are worth having. One day someone will list a comprehensive list of marks, glazes and clays for Briglin and the timeline of who made what when will all be a lot clearer ... Just like needs doing with Celtic and a lot of other potteries.

IMO the coggy blue vase above is late (70s or even 80s).

---
Permissions in this forum:
You
cannot
reply to topics in this forum