Hi firstly what a great forum, Im very glad I found it - thank you for being here.
I thrifted a set of 6 goblets today and I am unable to identify the maker. The etched mark on the bottom appears to be a C with a dot adjacent to a right angle. The goblets are nice quality with a beautiful bell ring to them, although each glass has a different tone. I suspect there is some lead glass content. They appear to be blown and ground. I suspect they are from the 70's or 80's the base of each glass has some wear and scratching to it. They are quite heavy about 500g each. and have a great balance in the hand.
Does anyone recognize the mark?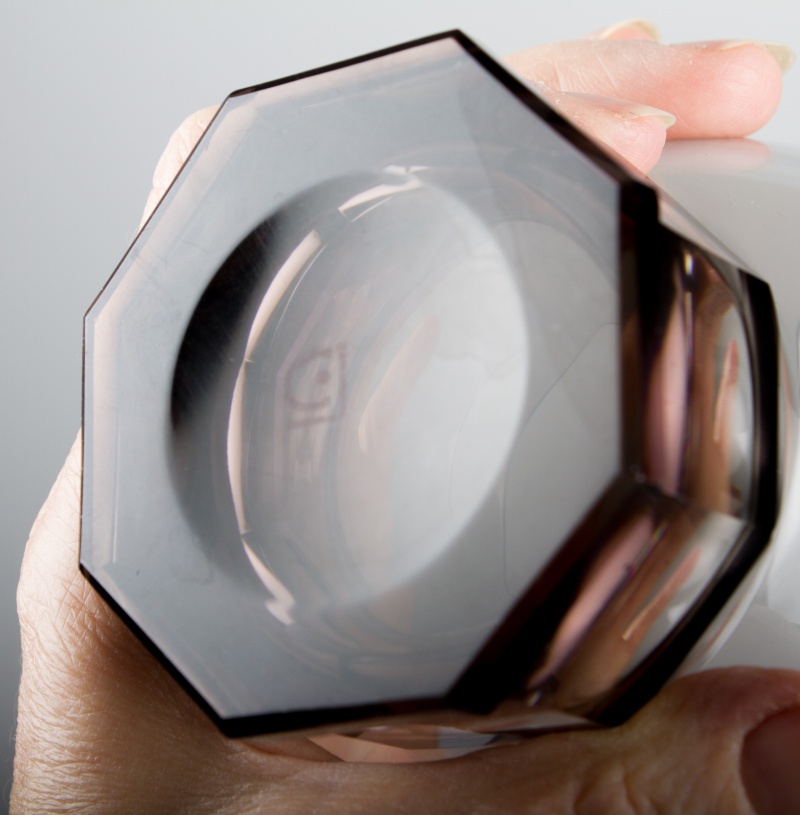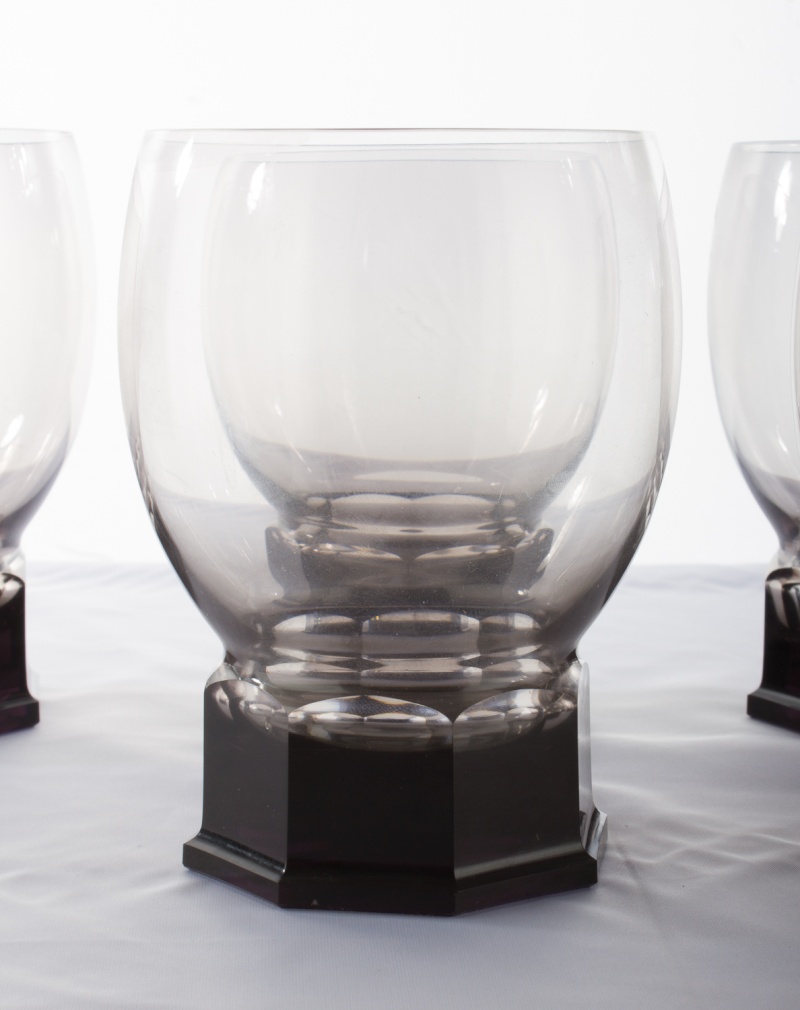 Andries Dirk Copier for Leerdam (Netherlands)
Oh my, Thank you very much for your prompt reply. Now I just need to find the matching decanter. turns out these are whiskey glasses designed in 1927

A.D. Copier whiskey Decanter

http://www.botterweg.com/Auction/Bid/tabid/59/auctionid/18/tag/Glas/lotid/14424/language/nl-NL/Default.aspx
Glad to have helped.
---
Permissions in this forum:
You
cannot
reply to topics in this forum