Well this is all three, a museum an exhibition and a book.
YALE CENTER FOR BRITISH ART asked to use a Briglin Pottery photo from my website and today this wonderful coffee table book arrived free of charge. It's a biggy, nearly 500 pages title "Things of Beauty Growing": British Studio Pottery to accompany the exhibition running
Thursday, September 14, 2017 - Sunday, December 3, 2017
. I will not even mention my image used as I think I got by far the better of the deal  
Beautiful photography with pictures, pictures, pictures. Also some interesting looking chapter titles and images of African potters and the wheel. Seems to span the whole C0th gamut from 1900 up to modern...can't wait to get stuck in..
I will report back if I lean anything NEW from the book when finished.....but boy it looks pretty....
Product details
Hardcover: 472 pages
Publisher: Yale University Press (1 Sept. 2017)
Language: English
ISBN-10: 0300227469
ISBN-13: 978-0300227468
Product Dimensions: 24.6 x 4.3 x 31.2 cm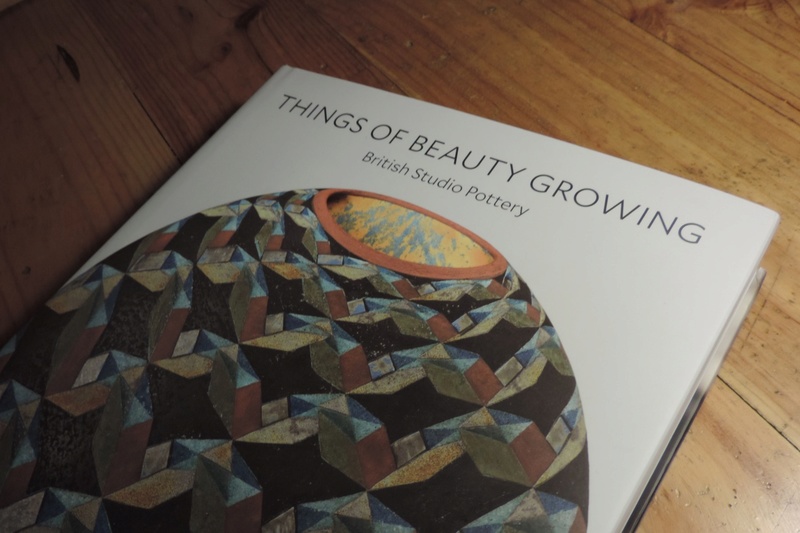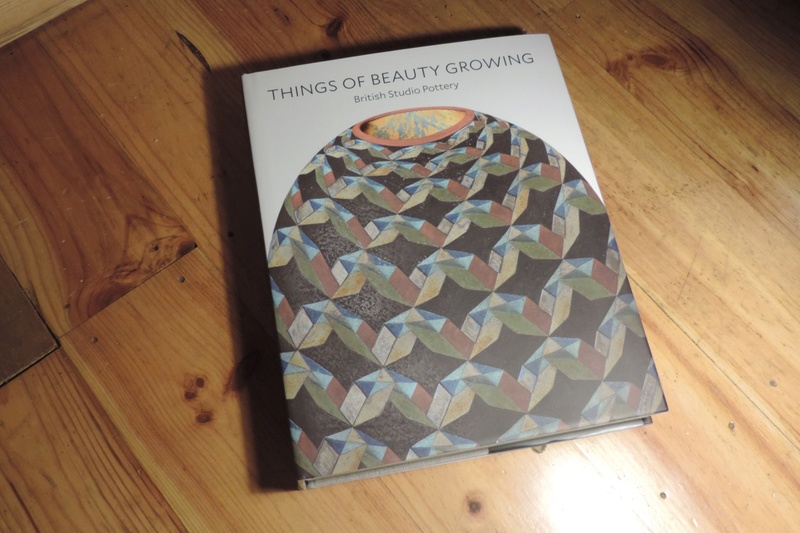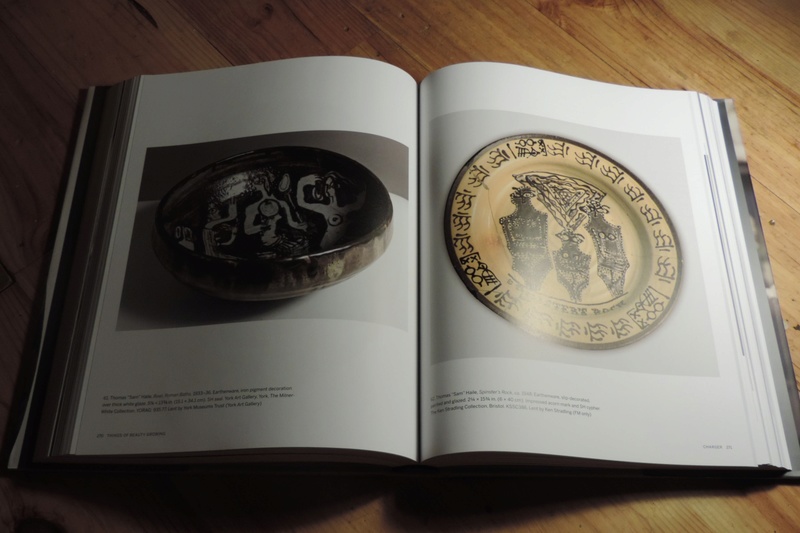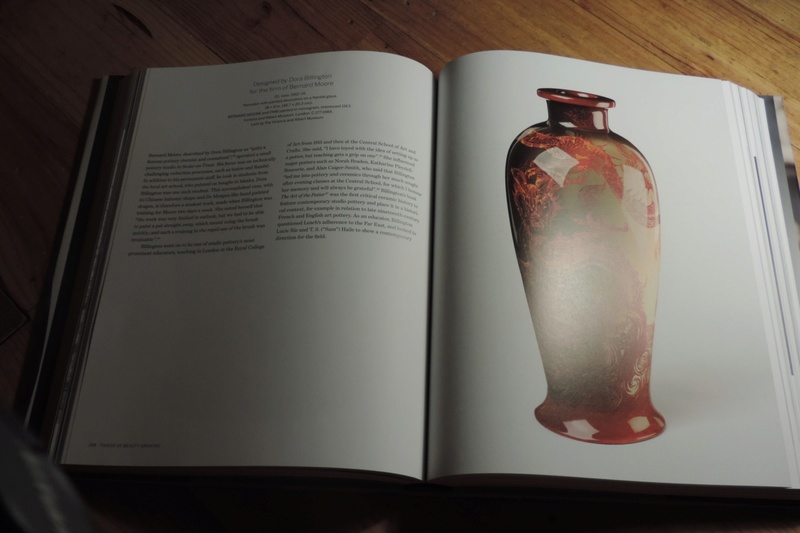 YALE CENTER FOR BRITISH ART WEBSITE
https://britishart.yale.edu/
The Exhibition
https://britishart.yale.edu/exhibitions/things-beauty-growing-british-studio-pottery
They are in an amazing building in New Haven, north of New York. Louis Kahn's last design.. trust me it has as much pedigree as a Cavalier King Charles Spaniel.
https://www.google.co.uk/maps/place/Yale+Center+For+British+Art/@41.3038679,-72.9321477,474a,35y,39.33t/data=!3m1!1e3!4m5!3m4!1s0x89e7d9b3233f5e5b:0x5cbc2592481f14f0!8m2!3d41.3078876!4d-72.930876
Crafts Council Review USA
http://www.craftscouncil.org.uk/listings/things-of-beauty-growing-british-studio-pottery
AMAZON
https://www.amazon.co.uk/Things-Beauty-Growing-British-Pottery/dp/0300227469/ref=sr_1_fkmr0_1?ie=UTF8&qid=1504900202&sr=8-1-fkmr0&keywords=Things+of+Beauty+Growing%E2%80%9D%3A+British+Studio+Pottery
The exhibition was organised in Cooperation with the Fitzwilliam Museum in Cambridge, and will be showing at the Fitzwilliam next year.

philpot




Number of posts

: 1307


Location

: cambridge


Registration date :

2010-11-06



please remind us when you go next year Phil, I would like to see it

_________________
you don't educate stupid people. They drag you down rather than you raise them up. Run away fast 



"Modern Art" is produced by incompetents, sold by charlatans and bought by ignoramuses?

It is enlightening to juxtapose "Fine Art" to "Modern Art"

dantheman

Consultant





Number of posts

: 12790


Location

: Lincolnshire ( the veg patch of England)


Registration date :

2008-02-03



Got the book.
Its on at the Fitzwilliam from 20 March - 18 June 2018.
Nice book, with interesting overview and essays. The core exhibition is interesting but not Goshwow. Nice number of previously Lucie Rie's from an private American collector. Staite Murray, Bernard Leach, Cardew, Vyse Pleydell Bouverie etc loaned from York, Crafts Study Centre, Fitzwilliam, & V&A.
The core pos... 60's selection is a tad standard though. The usual culprits you can mostly see at High End studio auctions. Odundo,De Waal, Fritsch, Smith,Mccnicoll, Poncelet, Suttie, Lee,Oyekan.Aylieff. Twoomey, Rena, Baldwin, Britton, Perry,Eglin, Martin Smith....you get the idea? The traditional post 60's is represented by Batterham, Caiger Smith and Clive Bowen and no one else

philpot




Number of posts

: 1307


Location

: cambridge


Registration date :

2010-11-06




---
Permissions in this forum:
You
cannot
reply to topics in this forum